Politics
102-yrs-old Anambra Woman Declares for 2023 Presidential Poll
Politics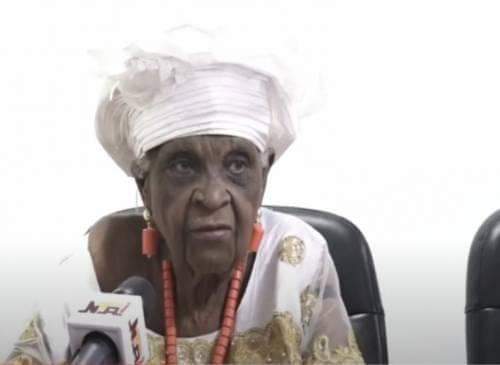 A woman, aged 102 has declared her intentions to contest for Nigerian President in 2023.
The centenarian, Nonye Josephine Ezeanyaeche says she has good plans to be executed in Nigeria should she be voted in as President.
Ezeanyaeche, who is also called 'living legend' or "Mama Africa', hails from Aguata, Anambra State and is the founder of the 'Voice for Senior Citizens of Nigeria' group.