Politics
2023: I'll ensure free trade laws are enacted- Anambra Senatorial candidate
Politics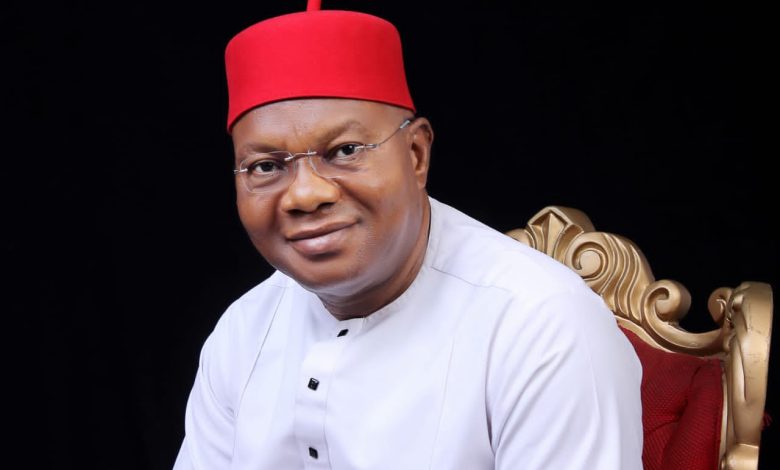 Our correspondent
All Progressives Congress (APC) candidate, Anambra Central District says if elected into office, he will ensure laws that facilitate trades are enacted by the national assembly.
Okelekwe made his intention known during a news conference in his campaign office Awka on Wednesday.
He said that, it is only in Nigeria that a business man will after clearing his container at the port, the Customs and other relevant agencies will stop the container on the roads.
"If elected into office come 2023 general elections, I will make sure that laws that facilitates free trades are enacted because my people are mainly business people.
"The business community required laws that will not only facilitate trades, but check molestation and inhuman treatments they are currently getting," he said.
Okelekwe also said that he hopes to work in synergy with the state government to ensure that the present security challenges in the state are nipped in the board.
According to him, making sure that there is adequate protection of lives and property are possible ways to promote business and create jobs for the unemployed.
He said that Nigeria lawmakers should target laws that will stamp out corruption and make it a must for every Nigeria child to be educated.
"In the United States of America, they have Students' Law and the objective of this law is to assist students who do not have the financial backing to obtain loans and study and thereafter, repay the loans to government when they must have secured jobs," he said.
Okelekwe said that as a private person that he has built houses for the poor and needy as well as offered scholarship to many in his Nibo Community and other parts of Awka.
" I have offered scholarship to many and built houses for the needy in my area and if given the opportunity to serve as the senator in 2023, I will do more," he said.
He appealed to the people of Awka Central Senatorial District to support his aspiration and vote APC as he represented the only breath of fresh air to the area when compared with others vying for the position.