Politics
2023: Obi/Datti ticket ought not to have opposition- Oseloka Obaze
Politics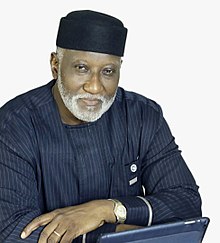 By Nwafor Okafor
Erstwhile diplomat, Mr Oseloka Obaze, has said that in countries that work well, the Labour Party (LP) presidential candidate, Peter Obi, and his running mate, Senator ,Datti Baba-Ahmed, will not have any opposition in their bid to govern Nigeria.
Oseloka, the 2017 governorship candidate of the Peoples Democratic Party( PDP) in Anambra State said this in an interview with our correspondent in Awka, the state's capital on Monday.
Assuring that with the indices on ground, the LP would produce the next president of the country in 2023,
Obaze said, " As long as people are willing to vote and have their votes protected, Labour Party presedential candidate, Mr Peter Obi, will be the next president of Nigeria."
He added, "There's a new synergy in the country. Labour Party is the new kid on the block. It represents a special purpose vehicle that our presidential candidate. Mr. Peter Obi will use in the process of rescuing Nigeria.
"Wherever there's a mention of the name Peter Obi and Labour Party, there's always a very huge turnout. It shows the yearnings of Nigeria to take back this country for the good of the future generations.
"Labour Party is the workers party. Anybody who is legitimately employed in Nigeria is a member of labour party. In a country that works very well, the kind of economy Peter Obi and his running-mate, Datti Baba-Ahmed, intend to bring to Nigeria, we don't need to depend on oil to run the country.
"Just like Peter Obi said, we can move the country from consumption to production. The desire to change thid country, has eaten deeply into Nigerians.
"Everybody is now "Obidient". This country for years has not being run properly. Nigerians want the country to be run properly."