Politics
2023: Politicians woo Umunnonwu, Agulu, endorse Peter Obi
Politics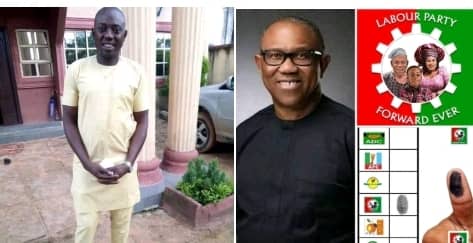 Tony Okafor
Umunnonwu village in Agulu, Anaocha Local Government Area of Anambra State was like Mecca of a sort for politicians on January 2, 2023.
The day was the Annual General Meeting of the village as well as their general elections.
The first politician to visit the village in the full attendance of their general meeting was the Anambra Central District senatorial candidate of the All Progressives Grand Alliance ( APGA), Honorable Dozie Nwankwo.
Dozie Nwankwo's maternal home, our correspondent gathered is Agulu.
Storming the Umunnonwu meeting with an array of his supporters, Dozie Nwankwo assured the village of patronage if elected.
He assured the people that he would support the presidential bid of Mr Peter Obi of the Labour Party irrespective of their political parties.
In their remarks, the village thanked him for assisting in equipping a health centre in the area built by Chief Victor Umeh, wishing him well in his endeavour.
Immediately after Dozie Nwankwo departed, the candidate of the Peoples Democratic Party (PDP), for Anaocha, Njikoka and Dunukofia Federal Constituency, Dr Emeka Eze, came in with his supporters.
Speaking to the community, Eze recalled his assistance to the people of the area in health and scholarship, promising to do more if elected in the 2023 polls.
While stating that Dunukofia was being marginalized in the race for Anaocha/Njikoka/ Dunukofia Federal Constituency since 1999,he likened his journey in the race to that of Peter Obi who came into the presidential race because of the marginalisation of the Igbo in the political scheme of Nigeria.
He assured of his support for Obi in the presidential race, stating unequivocally that it was the turn of the Igbo to produce the next president of Nigeria.
Responding the people of the area wished him success in his 2023 bid.
The APGA House of Assembly candidate for Anaocha Constituency , a former ASWAMA Boss , Mrs Njideka Oraedum ,also visited the people in their meeting and spoke in the same vein of ensuring that Peter Obi would emerge victorious in the February 25 general elections.
He promised to make a positive difference in the representation of the constituency if elected.The community wished her success in her in the race.
Highlight of the event was was the election of an Awka-based businessman, Mr Emeka Ogbuka, as the Chairman of the village.