Politics
Accord Candidate, Maduka Loses Deputy to APC, May be Disqualified from Contest
Politics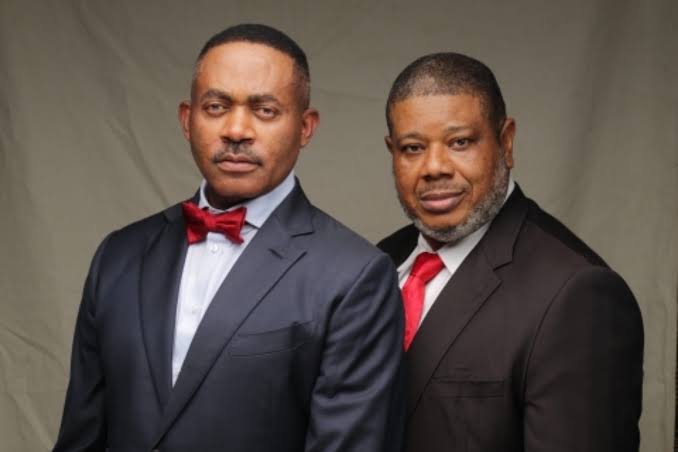 Candidate of the Accord Party for the November 6 governorship election in Anambra State, Dr Godwin Maduka may be disqualified for the contest.
Maduka's deputy, Mr Kenneth had dumped him on Wednesday night, just 16 days to the governorship contest, leaving the US based medical doctor, with no option of filling the void, as the period for the nomination of running mates have long elapsed.
Maduka, owner of Las Vegas Pain Institute, and a renowned pain manager in the US had first contested for the ticket of the Peoples Democratic Party, PDP, before moving to Accord, after he lost out.
Sources said Maduka has faces series of disappointment in the race, starting from his attempt to take the governorship ticket of PDP, where one of his aides was said to have made away with his bag, containing millions of dollars, meant to be distributed to delegates in exchange for vote.
Maduka who later joined Accord was as to draw to the party, some influential members of the PDP, starting with Prince Ken Emeakhayi, who was said to have been wooed to the party with 21 Siena vehicles and an undisclosed cash.
The entry of Emeakhayi into the camp of Maduka was said to have caused a lot of rancour, as old members of the party were jealous of Emeakhayi and the huge sum expended on him, especially as he brought in his fellow PDP footsoldiers, and handed them the buses.
It was lhowever ike a dream as the entire Stakeholders of Idemili North and South Local Government Areas joined Maduka's former deputy at Udoka Estate, Awka on 20th of October 2021 to witness his decamping to the APC, in the presence of Senator Andy Uba.
The Accord Party Deputy Governorship Candidate, Chief Obi Kenneth Ifeatu pledged his loyalty and support to Andy Uba, where he picked up the broom and promised to work assiduously in making sure that Sen. Uba wins the November 6th Governorship Election in Idemili and environs.
He said, "I have never witnessed such acceptability of a Candidate in Anambra political system, like Sen. Andy Uba. It is indeed a home calling agenda for any progressive minded Anambrarian."
There are speculations that according to the provisions of the law, Dr. Godwin Maduka maybe disqualified because he enjoyed a joint ticket with his now decamped deputy.
The RAZOR NEWS is still making attempt to reach the Independent National Electoral Commission, INEC on the date of Maduka as he presently has no running mate.