Politics
Alleged demolition of mosques: Northern group defends Peter Obi
Politics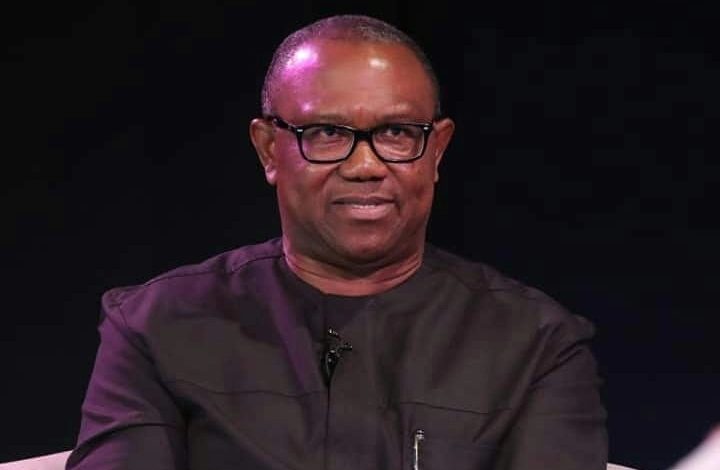 Our correspondent
An Anambra based northern group, Coalition of Northern Groups, has denied allegations that the Labour Party Presidential Candidate, Mr Peter Obi, demolished seven mosques in Onitsha when he was governor of Anambra State. It also said Obi did not chase Hausa people out of the area contrary to the allegation.
Recall that Obi had ruled Anambra State as governor from March to November 2006, February to May 2007 and from June 2007 to March 2014, respectively.
Obi, who was a vice presidential candidate of the Peoples Democratic Party (PDP) in the 2015 general election is currently the presidential candidate of the Labour Party (LP) in the 2023 general election.
Allegations have trailed his emergence that he did not only demolish mosques but also chased Hausa people out of Onitsha.
The group, in a statement signed by its chairman, Alhaji Mohammed Isa Jalo and Hajiya Jamila Ibrahim, Women coordinator, said contrary to the claim, its members have lived peacefully in the state for more than four decades.
Noting that the Labour Party's presidential candidate had himself reacted to the allegation in 2018 prior to the 2019 election where he was vice presidential candidate, the northern group wondered why such issue would still rear its ugly heads when he had dismissed it earlier as "sheer fabrication, wicked and inhuman."
The group said: "Our attention has been drawn to a deliberate, malicious campaign of calumny against the presidential candidate of Labour Party, Mr Peter Obi, by some failed, desperate politicians and criminals who have lost touch with real issues for their campaign. Falsely alleging that Mr Peter Obi had anti-north stands when he was governor of Anambra State.
"We are surprised that this unfounded allegation and malicious claim have gone some steps further, rather resulted to name dropping despite several rebuttals by very credible Nigerians on the same subject matter.
"We wish to state here categorically that as Northerners who have been living here in Anambra State for over twenty years, His Excellency Mr Peter Obi did not demolish mosques and never sent our Muslim brothers out of Anambra State during his tenure as the governor.
"Without mincing words, we wish to say here that nothing can be more untrue and outright mischief like this allegation.
"Our members have been living in Anambra State,before Peter Obi became the governor of the state and have remained in the state till this moment, doing their legitimate businesses.
"If we may ask,who are the Muslims or Northerners that Peter Obi sent away during his tenure as the governor? Can the sponsors of the fabricated act point to them for Nigerians to see?
"As a matter of fact his government remains one of the most friendliest governments to the northerners and Hausa communities,in particular, in the state."
They added: "We ordinarily would not have joined issues with these desperate agents of blackmail so as not to dignify them but for the innocent reading public who may be misinformed.
"There's no record of any Northerner sent out of Anambra State during Peter Obi's tenure in office. We challenge the proponents of this falsehood to an open television debate to bring up their facts.
"As we make this press statement, the Northern community, particularly the Hausa Muslims operate one of the biggest livestock and agricultural produce markets in Anambra State. We have been doing our businesses unmolested till date. So it's wickedness of the highest order for anyone to spread lies in the name of politics.
"On the second allegations that Sir Peter Obi demolished seven mosques in Onitsha in 2012, can only be another half baked lie that cannot stand public scrutiny.
"First,for the record, there are no seven mosques anywhere in Onitsha, for Peter Obi to have demolished. Onitsha has just one public mosque, so this is clear mischief aimed at setting the Hausa against Peter Obi which will not succeed.
"We wish to assure our Hausa brothers all over the country that no single mosque was demolished during the tenure of Peter Obi as governor.
"Our mosque was intact during his tenure and still intact today. We wish to appeal to our brothers not to buy into the cheap blackmail by some desperate politicians who have lost touch with reality and now resulted to only campaign of calumny against Sir Peter Obi."