Politics
Anambra Central wants Umeh, not Ekwunife, Dozie, says group
Politics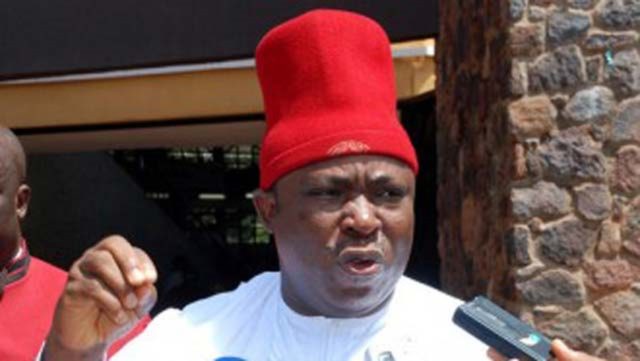 By Esindu Jacobs
The People of Anambra Central senatorial zone, have vowed to deliver the Labour Party LP senatorial candidate, Senator Victor Umeh and not Uche Ekwunife or Dozie Nwankwo.
The decision, according to them, was taken in December in different meetings involving members of different political parties in the zone.
This was made known to The Razor Friday, by the leader of the 12 groups that met in December, Chief Romanus Obikwelu.
According to the elderstateman, "the people of Central decided that only Senator Victor Umeh would represent the zone well.
"They also said that Uche Ekwunife and Dozie Nwankwo are arrogant and selfish" he revealed
Ekwunife is contesting on the platform of the People's Democratic Party PDP, while Nwankwo is of the All Progressives Grand Alliance APGA .
"These are established parties in the State, but we are not electing anyone based on Party, but we are voting individuals and that is where Umeh beats them "
Umeh, who was one time National Chairman of APGA, is contesting on the platform of the Labour Party LP, while the former governor, Mr Peter Obi is the party's presidential candidate.
Recall that in October, 2022, the widows and youths in the zone had taken same stand of supporting Umeh of Labour Party, describing Ekwunife and Dozie Nwankwo as use and dump politicians.
They said if Umeh had not been in the senatorial race, they would have gone for the candidate of the All Progressives Congress APC, Chief Kodilichukwu Okelekwe