News
Anambra comes last in Nigeria in police recruitment
News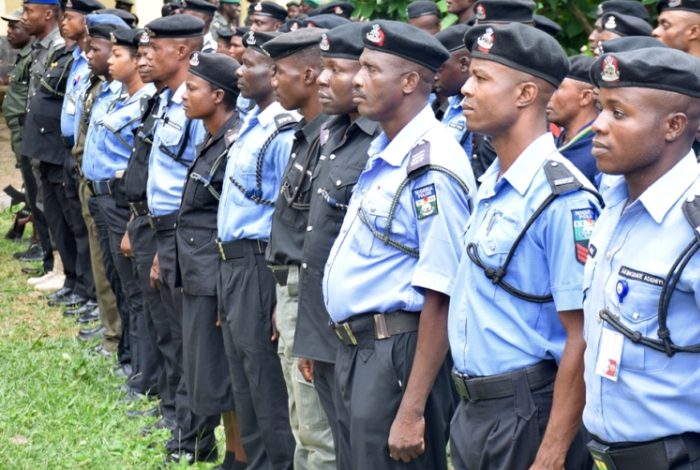 Anambra State is presently taking the last position in the applications received so far in the ongoing recruitment for General Duty Constables into the Nigeria Police Force.
This was revealed in a statement by the Head, Press and Public Relations of the Police Service Commission, Ikechukwu Ani on Wednesday, as the exercise goes into the ninth day.
According to the statistics, Anambra leads from behind with only 541 application, followed by Ebonyi with 737 applications. The statement reads; "Next from behind are Abia, 966 and Imo 999. Bayelsa, has 1020; Enugu, 1036; Lagos, 1259; Delta, 1338 and Edo 1526."
The statement said Kaduna presently has the number of persons who applied for the recruitment with 20,259 applicants.
"Kaduna State is currently leading in the number of applications already received as at day 9 in the ongoing recruitment exercise for General Duty Constables into the Nigeria Police Force.
"20,259 Kaduna State youths have already completed the online applications to lead the table.
"Following Kaduna state at the top are Adamawa State with 18,933 applications ; Borno state with 18,305; Bauchi state, 16,554; Katsina state, 16,232 and Kano state, 15,888," Ani said.
He further revealed that a total of 242, 391 males have already completed their applications while only 35,405 females have registered their presence.
Ani expressed the concerns of the Chairman of the Commission, Dr. Solomon Arase, CFR, retired Inspector General of Police over the continued disinterest of South East youths in pursuing a career in the Nigeria Police Force.
"Dr. Arase notes that the South East, currently a hot bed for non state actors rebellion in the country should have been in the forefront to join the Nigeria Police Force and bring indigenous solution to the menace.
"He calls on the leadership of the zone to find a way of convincing its youths to embrace the opportunity of the ongoing recruitment has provided.
"The PSC Chairman said it will be difficult for any body to listen to cries of marginalisation from leaders of the zone if they choose to remain indifferent to Government's generous decision to offer employments to Nigerian youths into the Police Force.
"He said they should maximise the remaining five weeks open for their youths to get into the train," the statement concluded.
Police creates Zone 13 with Anambra as headquarters
The Inspector-General of Police, IGP Mohammed Adamu has announced the establishment of five new Zonal Headquarters for the Nigeria Police Force. A statement personally signed by the IGP announced that the five new Zonal headquarters will be at Ukpo, Akure, Katsina, Yenagoa and Maiduguri. Ebonyi, Enugu and Anambra State now…