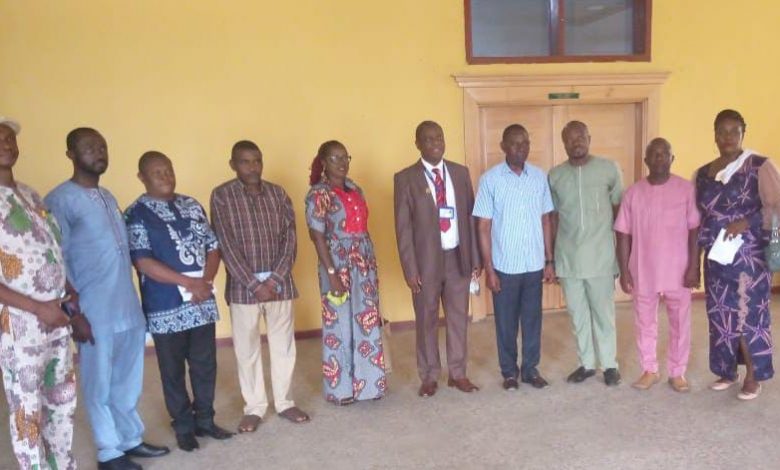 Nwafor Okafor
The correspondents' Chapel of Nigeria Union of Journalists, Anambra State Council, has pledged to espouse the ideals and philosophies with which the first president of Nigeria, the late Dr Nnamdi Azikiwe was known for.
The chapel stated this during a courtesy visit to the Vice Chancellor of Nnamdi Azikiwe University, Awka Anambra State, Prof Charles Esimone .
Led by its Chairman, Chief Chuks Ilozue,
the chapel reaffirmed its preparedness to work with the management of the university for mutual benefits.
Ilozue suggested to the VC for departments and faculties in the university to regularly interface with the chapel to showcase their programmes and achievements.
Speaking, a chapel member and the Anambra State correspondent of The Punch Newspaper, Tony Okafor, assured of a symbiotic relationship with the university to espouse Azikiwe philosophies.
He said the chapel was ready to always project the institution in good light as according to him the university and the media could trace their bearing to the late Dr Nnamdi Azikwe.
Okafor said "The great Zik of Africa, after whom the university is named, was the first Nigerian to obtain a professional qualifii in in journalism in Nigeria, if not in the entire West African subregion.
"For that reason, we are committed to ensuring that this university grows to become among the best 200 universities in the world."
In his address, The VC, Prof Charles Esimone said the university required the professional services of the media to market its programmes and activities within and outside the shores of Nigeria.
The VC said he had upgraded the school's community radio (UNIZIK FM) and the Public Relations Department of the university.
While thanking the chapel members for their professional reportage of the activities of the university, Esimone promised to sustain the existing cordial relationship for more effective results.