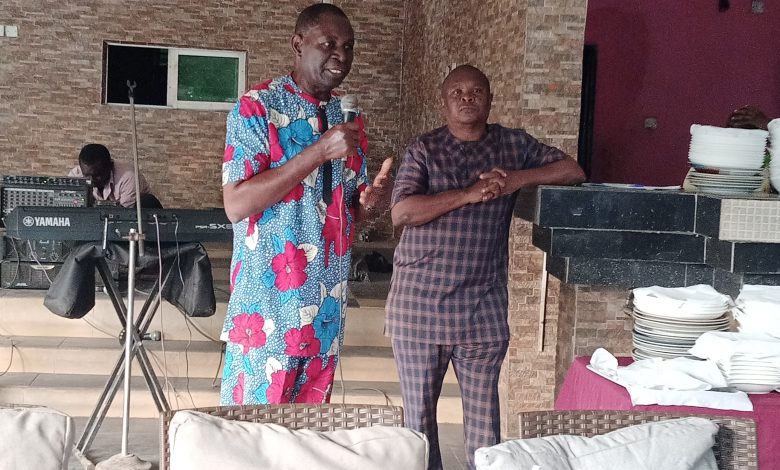 Journalists from the Correspondents' Chapel of the Nigeria Union of Journalists (NUJ), on Wednesday held their end of year party.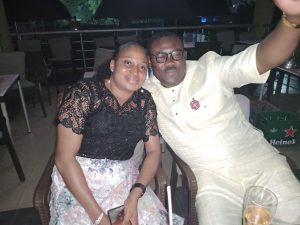 Mr Obini Onuchukwu and wife
Correspondents' Chapel is the umbrella body for journalists whose media outfits have their operational headquarters outside the state.
The group consists of veteran journalists, who have over the years helped to shape discourse in society, and most of them have practiced in diverse states in the country.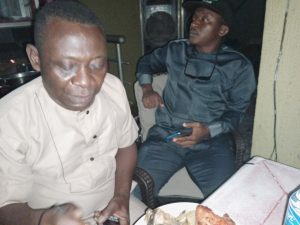 Mr Charles Onyekanmuo of Daily Independent and Sir Abuchi Onwumelu of Fides newspaper
The Correspondents' end of year party, which has become an annual ritual has over the years been sponsored by Chief Obini Onuchukwu, a former member of the Correspondents' Chapel, and n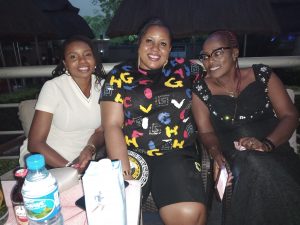 Beauties: Lucy Okechukwu, Chizzy and Nkiru Nwagbo
ow the Registrar of Federal Polytechnic, Oko.
The event which was held at Geo Gold Hotel, Awka witnessed attendance from several leading members of the NUJ in Anambra State, including the National Vice President zone c, Sir Emma Ifesinachi, state chairman of NUJ, Mr Francis Ekpone, secretary of council, Mr Emma Udeagha, Editor of Fides newspaper, Mr Jude Atupulazi and Mr Abuchi Nwozor, a staff of Anambra Broadcasting Service (ABS), among others.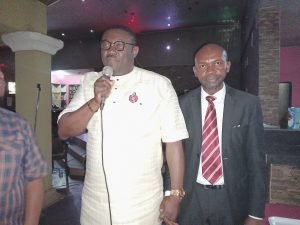 Mr Obini Onuchukwu introducing the PRO of Oko Poly to journalists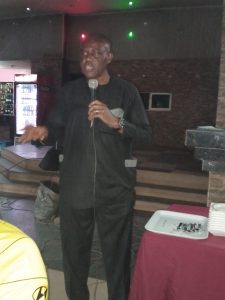 Sir Emma Ifesinachi addressing journalists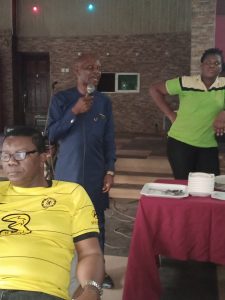 Mr Emma Udeagha speaking, sitting is Mr Jude Atupulazi, Editor of Fides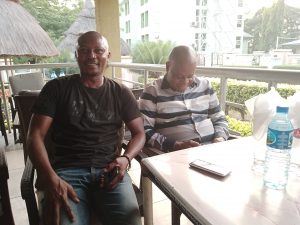 Mr Uche Ndeke of Radio Nigeria and Mr Okechukwu Obeta of Leadership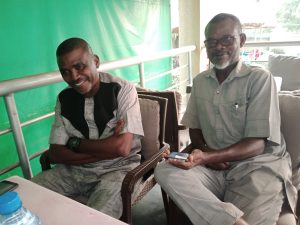 Mr Okey Maduforo of New Telegraph and Mr Titus Eleweke of Daily Trust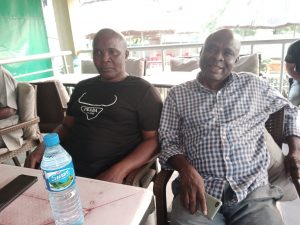 Mr Cajetan Mmuta And Mr Alphonsus Nweze, both veterans in the field.
Sir Emma Udeagha, NUJ National Vice President and Mr Emma Udeagha, secretary of Anambra State council.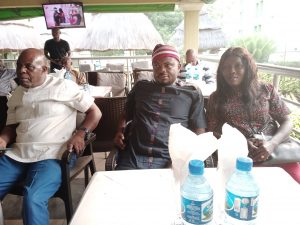 Sir Vin Ujumadu of Vanguard, Mr Patrick Anaso of NAN and his wife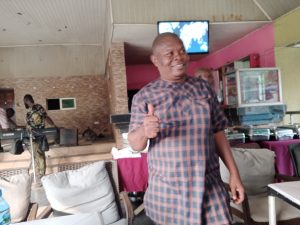 Mr Tony Okafor, a veteran journalist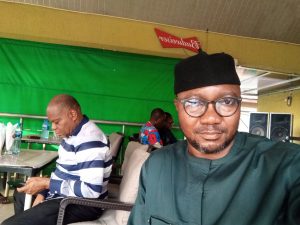 Mr Okechukwu Obeta of Leadership and Mr David-Chyddy Eleke of THISDAY
Chairman of Anambra State Correspondents' Chapel, Chief Chuks Ilozue who addressed members at the party commended Chief Onuchukwu for his benevolence, stating that the party has become an annual ritual.
There was enough to eat and drink at the party which lasted into the night.