Politics
APGA Confirms Disqualification of Governorship Aspirants, Gives Reasons
APGA affairs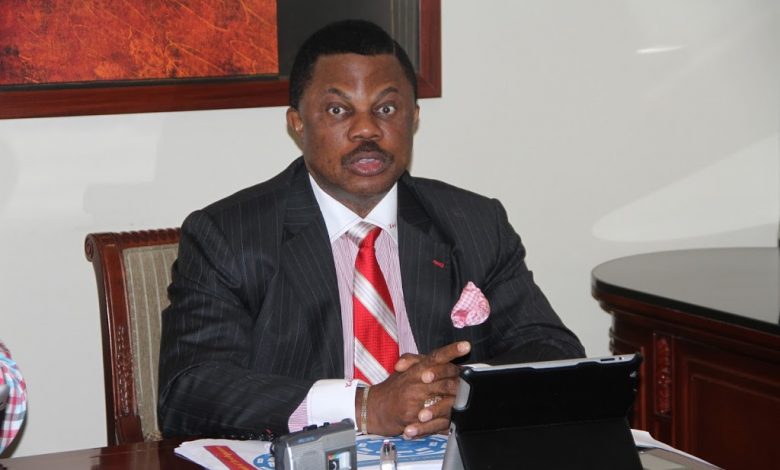 The All Progressives Grand Alliance (APGA) has confirmed the disqualification of five of its governorship aspirants in Anambra State.
The party also disclosed the validation of the aspiration of four of its aspirants. This was disclosed in a press release signed by Barr Ifeanyi Mbaeri, the national organizing secretary of the party.
The aspirants disqualified are: Hon Chuma Umeoji, Nze Akachukwu Nwankpo, Cater Dike Umeh, Hon Nonso Smart and Ozoka Odera Ifeanyi.
Meanwhile, those cleared are; Prof. Chukwuma Soludo,  Damian Okolo, ThankGod Ibe and Ezenwankwo Okwudili, Ewepudike.
Uzoka was disqualified for being less than 18 months old in the party, being a registered voter in Abuja instead of Anambra and not also receiving waiver nor applying for it.
In the case of Nonso Okafor, the party said he was insorbordinate, and that such action casts doubt on his person and loyalty as an aspirant of the party.
Carter Dike was disqualified for the same reason as Okafor, and also for being unsuitable to be a candidate of the party.
Umeoji who is known to be Prof Soludo's main challenger was accused of inconsistent age declaration, doubtful financial status of his nominators and being insorbordinate to the party.
Nwankpo was also disqualified for being less than 18 months in the party and also not applying for, or obtaining waiver from the party.
As at the time of filing this report, none of the disqualified aspirants has assured any press release, denying their disqualification.