Education
Arthur Eze Inaugurates Scholarship Foundation
Education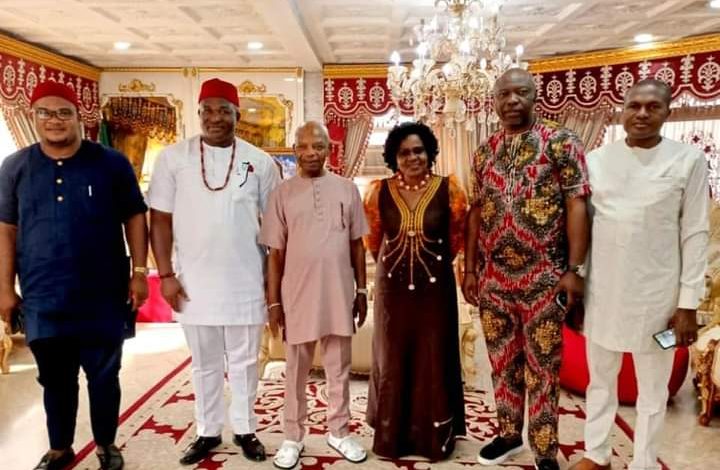 In line with his humane and benevolent nature, and in furtherance of his globally-acclaimed philanthropic activities, Prince Engr Dr Arthur Eze, OFR (Ozoigbondu, Ebube Ukpo, Ife Dunukofia) has established a scholarship scheme for the tertiary education of indigent Ukpo indigenes.
▪︎To be known as the "Prince Arthur Eze Scholarship Foundation", the Fundation will be administered by a 5-member Board comprising a Chairperson and four Members representing the four villages of Ukpo Community respectively.
▪︎Today 18/02/2022, the Board was inaugurated by Prince Arthur Eze at his Enugu residence, and comprises the following members:
1. Hon Chief Prof Chinyere Stella Okunna (Chair)
2. Ichie Sir Izuchukwu Nwabueze (Secretary & Representative of Oranto Village)
3. Ichie Sir Emma Ogbogu (Representative of Akpu Village)
4. Ichie Pharm Dr Obinna Okeke (Representative of Isiekwulu Village)
5. Ichie Barr Sir Chukwudi Chikelue (Representative of Akaezi Village).