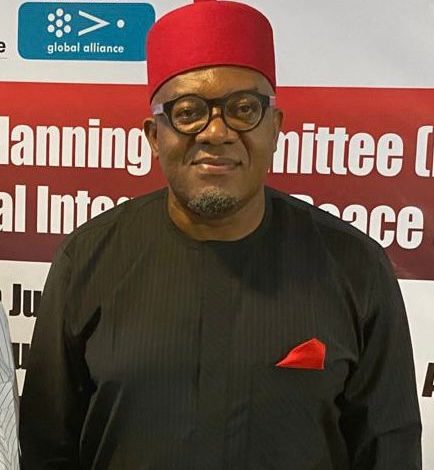 By Uche Nworah, Ph.D
Nnewi, Anambra state – born billionaire businessman, Chief Cletus Ibeto, CON, has launched a radio station based in Nnewi, Anambra state.
The station which is called Choice FM broadcasts on the frequency 97.1FM. It will be competing for share of voice, listenership and advertising marketshare in an already heavily congested, and highly competitive Anambra state FM broadcast media space.
Over 22 FM stations currently operate in Anambra State and more are reportedly coming. The new trend observed is politically exposed individuals setting up radio stations to have their own voice. The already existing stations cater to different audience groups.
Choice FM has a big battle in its hands if it wishes to upstage its immediate local competitor, Authority 91.9FM owned by another Nnewi -born billionaire businessman and politician, Senator Ifeanyi Ubah. Authority FM has some headstart having been operating for some years now and has been able to successfully capture the emotions of Ndi Nnewi, and others. Though the two stations are based in Nnewi, Choice FM in particular will be looking to grow its audience and marketshare outside the immediate Nnewi environment just like Authority FM has.
It will have to contend with nearby rivals including Blaze 91.5FM Oraifite, owned by another Igbo billionaire businessman, Sir Emeka Ofor. There are also Odenigbo 99.1FM, Wazobia 93.7FM, Brila 88.9FM and Sapientia 95.3FM, Purity 102.5FM Awka (owned by FRCN). These stations which have been operating for some time now have successfully managed to plant their footprint in the crowded Anambra media space.
Sapientia FM which is owned by the Catholic Church has a large following being that Ndi Anambra are predominantly Catholics so they have their audience cut out for them. The station has been eating every other station's lunch for years and recently launched Sapientia TV. The Anglican Church owns Alpha Radio 106.5FM which is located at Nnobi but they don't quite command the audience which Sapientia does.
There is also the state -owned Anambra Broadcasting Service (ABS) which operates ABS 88.5FM Awka and ABS 90.7FM Onitsha. In the 80s and 90s when there was little or no competition, ABS cornered all the advertisements but with the liberalisation of broadcasting in Nigeria, it has seen its market share attacked largely by the new entrants. It however still enjoys the advantage of state government patronage and support but the question is, for how long?
Ogene 98.3FM Awka owned by Senator Uche Ekwunife is also making waves and has managed to chalk up for itself reasonable listenership. There are others too such as City 89.7FM Onitsha, SevenFM 103.9 Onitsha, Lumen 90.1FM Uga, Gist 103.5FM Ogidi, Omega 101.7FM Umuchu and Kpakpando 101.9FM Mbaukwu.
Campus radio stations exist too but they have limited reach and are used primarily as practising stations for Mass Communications students. They broadcast largely to the school community and environs, for example Unizik 94.1FM Awka, Madonna 93.3FM Okija, Tansian 107.1FM Umunya and Moment 98.7FM Oko.
The coming months and years will be interesting in the Anambra radio FM ecosystem. As competition heats up, only stations with market leading and exciting content will survive. With brands moving the bulk of their media spend online, stations that don't adapt to innovation and run lean systems will be left behind. Online remains both the present and the future and offers the stations opportunities to break new grounds, reach more audiences and also attract increased advertising revenue.
In a press release announcing the launch of Choice FM, Chief Dr Cletus Madubugwu Ibeto CON, said; "Over the last 120 days, my team and I worked assiduously and round the clock to firm up our entry into the broadcast space in Nigeria.
I'm therefore happy to announce the unveiling of the first customized radio channel in the South East / South South of Nigeria – Choice FM 97.1 – Nnewi.
Our slogan is "…the station you trust" and as the name suggests, our immediate growth plan strategy is to be the most listened to radio station in Anambra State because we are confident that we will make a tremendous difference in the industry.
Our area of specialty is the delivery of timely, reliable and accurate information, entertainment and education to your doorstep right in your comfort zone.
I am thus inviting you all my dear friends to come on board and be part of our growth trajectory as we register our footprint in the space".
It is not known what's driving the increasing preference by investors to locate new radio stations in Anambra State. What has become obvious is the flawed thinking that Anambra being a predominantly commercial state, with the highest number of billionaires in Nigeria, largest markets in Nigeria and West Africa, economically active and vibrant population will translate to instant commercial success for radio station owners. From experience, over 70% of commercial revenue attracted by Anambra-based radio stations still comes from the big brands in Lagos. The rest are from obituary announcements, sundry spot announcements and local SME advertisements. For the potential investor in this market, it is still a 'buyer beware' situation as some have already found out. Do not expect that 'Okeke and Sons' trading at Building Materials market Ogidi will come running to you with lots of advertisements placements.
Only time will tell how this latest media adventure in Anambra State will fare. Some operators in the space are struggling as advertising patronage dry up due to competition and the economic challenges facing Nigeria. Job losses, salary freezes, salary delays, and other operational challenges such as high diesel costs to power plant and machinery, broadcast equipment 'wear and tear'and the challenge of parts replacement due to exchange rate issues etc, have been observed. Rhythm FM 95.7FM Awka which once ruled the airwaves in the state has since closed shop, but the owners of Choice FM Nnewi will be hoping for a more positive outcome.
Uche Nworah, Ph.D, served as MD/CEO of Anambra Broadcasting Service (ABS) during the Willie Obiano administration.
uchenworah@yahoo.com