Human Interest
ASWAMA Task Market Leaders, Traders on Achieving Clean Environment
Environment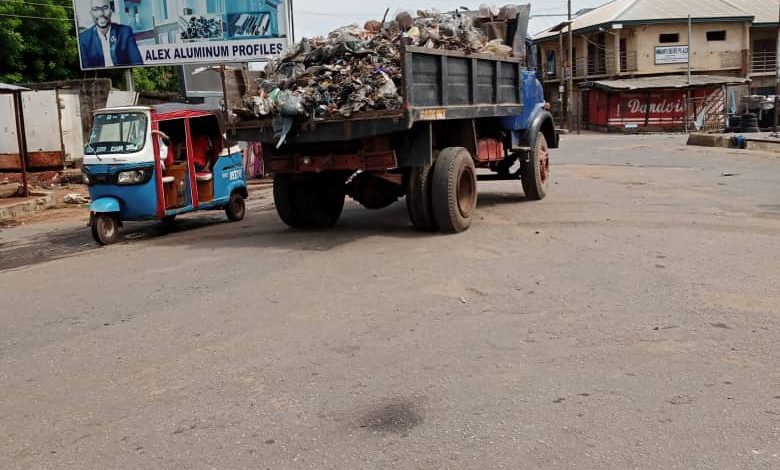 The Chairman, Anambra State Waste Management Authority, ASWAMA, Dr Emma Ezenwaji, has called on market leaders to key into the vision of the present administration to make Anambra one of the cleanest states in the country.
Dr Ezenwaji, who gave the charge during the monthly sanitation for markets, pointed out that markets across the state pose the greatest challenge in terms of waste generation.
He described the mandate to keep Anambra State clean as a tasking one, which must be accomplished.
"Your leaders have to cooperate with us and ensure that the traders key into this vision. Every shop owner should ensure that the drain in front of his or her shop is not blocked. Stop indiscriminate disposal of wastes. Sensitization is key to achieving results".
Also speaking, the ASWAMA MD, Mr Mike Ozoemena, appealed to market leaders to designate locations within the markets where wastes will be kept awaiting the arrival of contractors to cart them away.
"As Eke-Awka is, it is impossible to go inside because you people have erected structure everywhere. You need to get a place where traders can keep their waste not bringing them on the roads. The contractors come and remove them. God forbid, if there is fire outbreak here now, the fire fighters cannot access inside the market. It is not ideal," he concluded.
Responding on behalf of the chairman of the market, Mr Charles Anierobi, appreciated the renewed efforts to keep Anambra State, especially the markets clean and pledged their readiness to key in.
"We have already mobilized our people. You can see that shops are closed. We will support the government to succeed. All they want us to do will be done. This is our own government".
Second Thursday of the month has been set aside for general sanitation exercise in all markets across the state.