News
At last, Buhari Meets Andy Uba, Assured Him of Victory
APC affair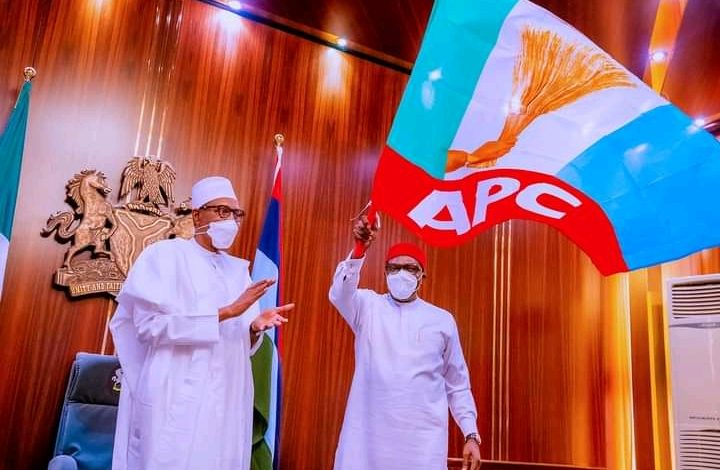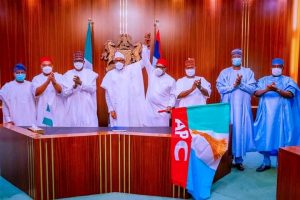 In a move that silenced pessimists and a host of naysayers, President Muhammadu Buhari today received the candidate of the APC for the November 6th guber elections in Anambra State, Senator Andy Uba at the villa today.
Senator Uba who was accompanied by a number of governors and the Chairman of the Caretaker And Extraordinary Convention Planning Committee, CECPC, Mai Mala Buni was formally presented to President Muhammadu Buhari as the party's flagbearer.
A highly pleased Buhari described Andy Uba as a gentleman and stated that he was indeed anxious for an Uba victory to the cheers of the host of governors present.
Speaking to the press after the event, Senator Uba thanked President Buhari for receiving him and described the visit as a moral booster for the campaigns.
He enjoined Ndi Anambra to join hands with him and the APC to allow for good governance in the state.
Likewise with the visit, the Andy Uba Media Office has promised that Senator Uba would soon commence his campaigns.
This was made known in a statement by the Director, Igboeli Arinze to media men yesterday.
Igboeli said that with the dust over the phony refusal of President Buhari to see Uba what lay ahead was for a rigorous campaign that would be based on issues and facts.