News
Uncategorized
Awka Sex Party: UNIZIK Students Speak, More Youths Declare Interest
News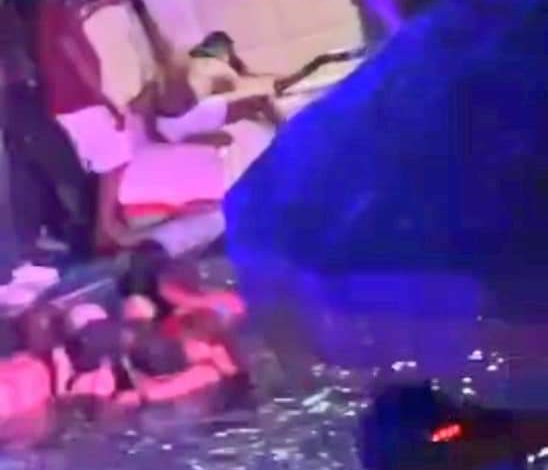 Student union government (SUG) of Nnamdi Azikiwe University, Awka has dissociated the institution and its students from a sex party that was held in a hotel close to the campus, last weekend.
Videos bandied on social media showed male and female youths in a poolside party in a hotel in Awka, engaging in live sex, while spectators watched and filmed them.
The video sparked uproar on Monday when most commentators identified the participants to be students of Nnamdi Azikiwe University, Awka, who stayed back in their hostels, despite the strike by Academic Staff Union of Universities (ASUU).
But a press statement signed by the president and secretary of the students union government, Charles Ijeomahand  president JN Ogbonnaya respectively, the students dissociated the institution from the act.
The press statement read: "This is to inform the public that students of Nnamdi Azikiwe University have nothing to do with the event that happened on 3rd September at Wintess Hotel. In fact, it was not a students programme.
"The 'night wear party' which featured live porn which people engaged in live sex is morally wrong and condemned by the student union executives.
"In conclusion, the 'night wear party' is a personal business of some show promoters and has nothing to do with the university or the students. We are known for moral decency, as we all study to be certified in character and learning."
Meanwhile, many youths who have commented on the now scandalous party have said it is nothing new in Awka.
Commenting on a post of the video, Ugo Titus Emma said: "The only thing new is that they allowed people to enter with their phones, and videos were made and sent out.
"Parties like this hold every weekend in Awka, and people are restricted from entering with their phones, and at the end, everybody will chop and clean mouth."
Some other youths who responded also stated that there was nothing new about it, and that their only regret was not being invited to the party.
Many expressed intention to be part of such party, when next it holds.