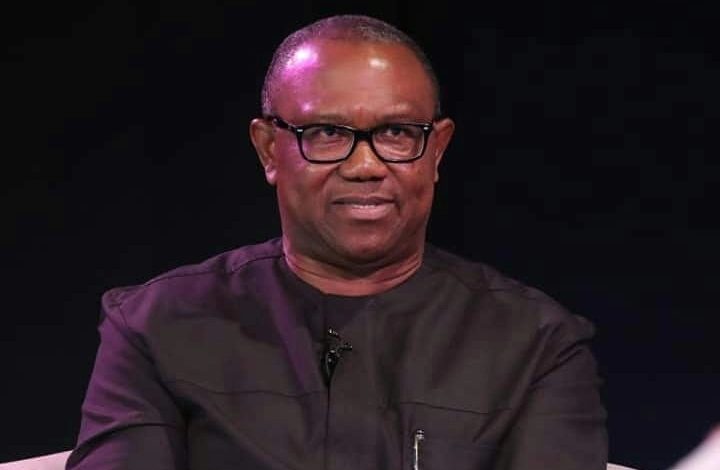 A human rights group, International Society for Civil Liberties and Rule of Law (Intersociety) has raised the alarm, over threat to the life of the former governor of Anambra State and the presidential candidate of the Labour Party, Mr Peter Obi.
The group in a press statement signed by its chairman Board of Trustees, Mr Emeka Umeagbalasi and other principal officers of the group said it has credible intelligence that Obi was being targeted for assassination.
The group said: "Intersociety is strongly and unmistakably raising alarm and alerting the world especially the Office of the United Nations Secretary-General and Presidents of the UN General Assembly and the UN Security Council; that the life, safety and liberty of Mr. Peter Obi, are in grave danger.
"These are on account of the fact that politico-religious extremists in the Nigerian Political Establishment have assigned the country's Fulani Jihadists to assassinate him in coming weeks or months, or before the 2023 Presidential Election scheduled to take place at a date in February 2023."
Other world renown offices alerted by the group of the assassination plan in the letter included: The Papacy and the Governments of United Kingdom, United States, France, Germany, Canada, Italy, Japan, South Korea, India, Brazil, the European Union and its key Member-States as well as key local and international human rights and pro democracy organizations.
The group said: "The highly respected local and international authorities above mentioned are hereby prayerfully called upon to be on the proactive watch and compel the Nigerian authorities to ensure that he (Obi) is protected until the 2023 Presidential Election is conducted.
Umeagbalasi in the statement said the alarm is based on a recent confession by a Fulani kidnapper, who spoke to his captive on the plan to kill the presidential hopeful.
He said according to Dr Frankln Ezeonwuka of the Spiritan University, Nneochi,  a kidnapped victim in Isuochi, Abia State, same area where the Prelate of the Methodist Church was kidnapped, that some Fulani herdsmen confessed to having Obi as their next target.
"On Wednesday, 15th June 2022, Dr. Frankln Ezeonwuka of the Spiritan University, Nneochi in Umunneochi Local Government Area of Abia State was pursued in his jeep and abducted by some AK47 rifle armed Fulani Jihadists.
"A huge ransom of N20million was later mobilized by his Amesi kinsmen and paid before he was freed along with the female staff. It was while in the captivity of the Fulani Jihadists that the physician-turned university lecturer was told so many unprintable evil plans the Jihadists have against the Igbo Nation.
"These include lethal plans to stop the candidacy of Mr. Peter Obi who they said has been marked for assassination. The Fulani Jihadists also tagged the respected former Governor and Labour Party Presidential flag bearer as "second enemy after Nnamdi Kanu", "for having the audacity to vie to become the Christian/Igbo President to impede their quest to conquer and Islamize Igbo Land (or Southeast and South-south)".
Intersociety warned that: "Nigeria will go up in flames if anything untoward should happen to him(Obi) and the present central Government in the country shall bear the social, moral and legal consequences and be held internationally liable."