Politics
Delist Uba brothers, Soludo, Umeoji from Anambra governorship list – voters tell INEC
Politics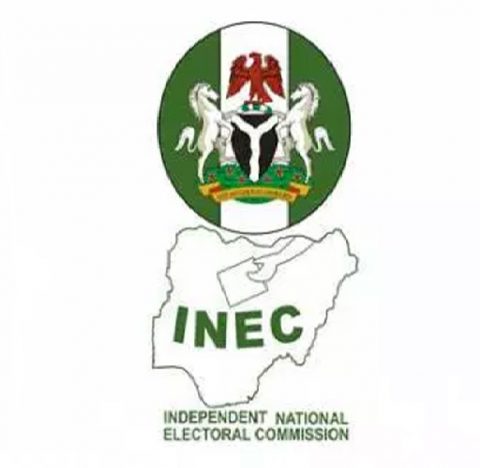 A group, Association of registered voters has called on the Independent National Electoral Commission, INEC to delist Senator Ugochukwu Uba, Professor Chukwuma Soludo and Hon Chuma Umeoji from Anambra governorship list.
The group said the reason was because the primary election that produced them was flawed.
Their petition reads:
*ANAMBRA* *STATE* *ASSOCIATION* *OF* *REGISTERED* *VOTERS* ( *ASARVOTE* )
*_PRESS_* *_STATEMENT_*
_CALL_ _ON_ _INEC_ _TO_ _DELIST_ _APGA_ , _PDP_ , _AND_ _APC_ _CANDIDATES_ _FROM_ _THE_ _ANAMBRA_ _GUBER_ _LIST_ _OVER_ _PENDING_ _LITIGATIONS_
1.Our attention has been drawn to the multiple litigations against the candidates of All Progressives Grand Alliance (APGA), Peoples' Democratic Party (PDP) and All Progressives Congress (APC) arising from the disputed primaries of the concerned parties for the November 6,2021 Governorship election in Anambra state.
2.The Independent National Electoral Commission (INEC) has been duly served these court orders and counter court orders,the latest being Mr.Chike Dike v.INEC and 2 others namely APGA and Mr. Jude Okeke in Suit No.HOW/543/2021 which declared Hon. Chukwuma Umeoji as the authentic candidate of APGA in the forthcoming governorship election in Anambra State and asking INEC to recognise him.
3.It is the inalienable right of every voter to know for certainty which candidate he or she intends to vote for and not confused as to the identity of the candidate in an election such as the Anambra State Governorship poll.
4.It is on this note that we hereby call on INEC to delist APGA,PDP, and APC candidates from the Anambra State gubernatorial list because of the pending litigations.
5.INEC must follow its established precedents of obeying court orders and counter court orders by enlisting only the concerned political parties on the list and on the ballot and await the final pronouncement by the Supreme Court of Nigeria as to who is the authentic candidate of APGA, PDP and APC.
6.This particular precedent was followed by INEC in the Imo State Senatorial election candidacy tussle between Senator Ifeanyi Araraume and the eventual Supreme Court winner,Senator Frank Ibezim.
7.INEC in heeding this call to delist the names of the APGA, PDP and APC candidates from the Anambra State 2021 Guber list will be following the Rule of law that it is the political parties that contest election and also the established principle of law in Ezegbu v.F.A.T.B (1992)1 NWLR (Part 220) page 669 Per Niki Tobi JCA ( as he then was ) which held…" parties are aware of a pending court process,and whether the court has not given a specific injunction order, parties are bound to maintain the __status_quo_ pending the determination of the court process.They should on no account resort to self-help…"
Dated This 29th Day of July,2021
Signed
Dr.Jezie Ekejiuba National President ASARVOTE
Hon.Sylvester Odife Jnr.
National Secretary
ASARVOTE