Politics
Don't drag good people of Nnewi into your wild goose chase, APGA tells Ubah
Politics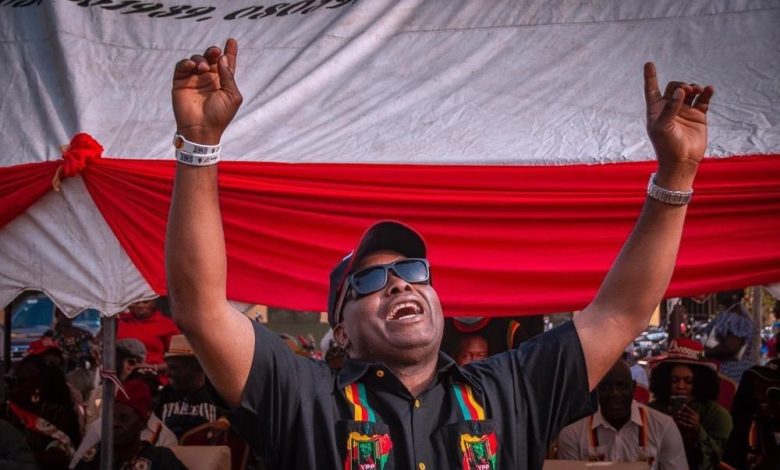 The All Progressives Grand Alliance (APGA) has chided the Senator representing Anambra South Senatorial District, Chief Ifeanyi Ubah for always trying to involve the good people of Nnewi in his selfish ambition and aspiration to become the governor of Anambra State by all means.
The National Coordinator of APGA Media Warriors Forum, Chinedu Obigwe, stated this in a reaction to Ubah's tantrum, stating that Nnewi people were let down in a statement credited to Obigwe and APGA, recently.
In a statement made available to our correspondent, Obigwe said,
"I will continue saying without mincing words that ifeanyi Ubah is truly a petty character.
"His reaction to my piece about him proved me right in my reference to him as a small mind.
"His Media aide called Kamen Chuks ended up beating around the bush in his referred reaction to my piece.
"He obviously laboured in vain to create the wrong impression that I insulted ifeanyi Ubah and the entire Nnewi Community in my recent piece. This childish claim is far from the truth.
Stating that Ubah and his media team twisted his write up, Obigwe, "Lots of Nnewi indigenes that read my piece about ifeanyi Ubah commended me."
OBIGWE'S STATEMENT READS:
I respect Nnewi as a community and the last thing I will do is to insult a community that can best be described as the pride of igbo communities.
When it comes to ifeanyi Ubah dead on arrival governorship ambition, he is on his own and will not be allowed to drag Nnewi community into his wild goose chase.
What I said that is unacceptable is for ifeanyi Ubah to reduce the forthcoming 2025 governorship election to a war between Nnewi as a community and the remaining 178 communities in Anambra State.
It is only a clueless man like ifeanyi Ubah that knows very well that he has nothing to offer when it comes to issue of governance that will want to whip up community sentiment in the pursuit of his inordinate governorship ambition.
When ifeanyi Ubah joined APC, he did not consult Nnewi as a community rather the people of Nnewi and others received the news of his defection to APC as a surprise.
For him to use the whipping of Nnewi sentiment to project his dead on arrival governorship ambition is unacceptable.
Throughout the 2021 governorship electioneering campaign period, I can't recall Governor Soludo whipping up isuofia sentiment in projection of his governorship ambition rather he ensured that the campaign was issue based.
It was all about what he has to offer ndi Anambra and the electorates voted for him overwhelmingly based on what he has to offer.
As at today in Anambra, ifeanyi Ubah is known as a perpetual contestant of Anambra governorship election being rejected by the electorates.
There is no governorship election that ifeanyi Ubah did not contest starting from 2013 till date and Anambra electorates has always rejected him with their votes in all the attempts.
Now that he is coming to contest again in 2025 with the whipping of his childish Nnewi for Governor sentiment, I have no doubt in my mind that Anambra electorates will reject him the 4th time.
ifeanyi Ubah desperation to be Governor at all cost is known in public domain and he is dragging our highly respected Sen. Uche Ekwunife into the pursuit of his dead on arrival 2025 governorship election project by contemplating picking her as Deputy.
He is even contemplating wooing a Priest of the Catholic Church to be his Deputy, if Sen. Uche Ekwunife rejects his Deputy offer.
For me, it is evidently clear that ifeanyi Ubah's inordinate governorship ambition has beclouded his sense of reasoning and made him to be swimming in the river of political confusion.
As long as he is concerned, the goal is to be Governor at all cost but it will not work for him.
I say this without apology, Governor Soludo has redefined governance in Anambra State.
He is barely two years in office but has achieved a lot.
Ifeanyi Ubah even testified about his good work in the State when the Governor had a town hall meeting with Anambrarians resident in Abuja.
He cannot swallow his vomit and what that means is that Kamen Chuks that is ifeanyi Ubah media aide portrayed himself and his pay master as liars and inconsistent characters that cannot be trusted.
At that Abuja town hall meeting, ifeanyi Ubah exact words in reference to Governor Soludo administration commendable performance is that Governor Soludo is working and that he deserves to be supported.
He even confessed telling the general public on Channels TV that Governor Soludo is truly working.
So he cannot turn into a dog that swallows its own vomit overnight.
Like I always say, Governor Soludo glaring commendable performance in Anambra can be likened to a 9months old pregnancy that cannot be covered with bare hands.
It will definitely speak for him during the 2025 governorship electioneering campaign.
Ndi Anambra expects the 2025 electioneering campaign to be issue based and will not condone the sowing of seed of segregation in the State in the guise of campaign as the clueless ifeanyi Ubah is doing.
The truth I want ifeanyi Ubah and others interested in occupying the office of Anambra State Governor to know is that there is no vacancy in Anambra State government House till 2029.
Anambra electorate are indebted to Governor Soludo because of the good work he is doing in our State and they will use their votes to pay the debt by re electing him for a well deserved second term in 2025.