Human Interest
Ebenebe Killing: More Revelations Surface About Ozor's Notoriety
News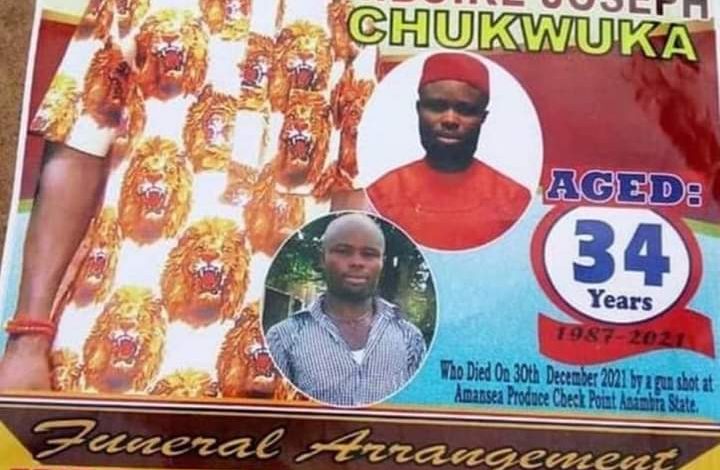 More revelations have continued to surface about the notorious nature of Ozor Chibuike Chukwuka, a notorious cultist in who's funeral about 20 persons were killed in Ebenebe on Saturday.
A social media user, Chibuikem Uloka who narrated the story of the kingpin as told by the deceased's kinsman said he was not only a cultist but an ESN/IPOB operative.
He was said to have participated actively in attacks on police stations, and had carted away arms, but added that sadly, his community knew him but could not do anything about it because of the notoriety he had acquired.
Below is Uloka's account…
This morning, I quickly put a call across a Nonso, a friend from Umuajana in Ebenebe Awka North.
I enquired from him what took place yesterday at the neighboring Umuigbuefi clan.
I wanted to get a first hand story of what led to the killing spree and disruption of a Burial and those behind it.
Nonso went straight to furnish me with details.
He confirmed that the deceased OZOR whilst he was alive was a notorious young man.
Nonso confirmed that OZOR is a local member and one of the commanders of ESN; he was a well known criminal who would hide under ESN/IPOB and Cultism to harm innocent people.
He was amongst those who razed down police Stations, attack security officers cart away Guns during #Endsars; he was a known Bag guy but was protected by the village despite them knowing him too well, but according to Nonso, he knows many big men in high places who make calls for his release if exposed and he would Come for the person who exposed him.
He was known bad guy and one of those who had refused that Awka would not be peaceful.
He confirmed that OZOR died in a shootout with rival gang, suspected to be cult group or ESN guys last December.
When he died, a rival group sent warning that his corpse shouldn't be accorded any Burial rite.
They claimed that his remains would be treated like a forbidden corpse, just like he would do to his victims.
They warned the family, village and Town.
Every attempt made to accord him befitting Burial since December had been unsuccessful until that of yesterday which they thought the threats had subsided. But unknown to them, the group were keeping a close eye.
The family went ahead to conduct a Funeral and the village leadership knowing about the threats sent by different rival Groups allowed them go ahead with the Burial.
Knowing it would be dangerous for the Security of the villagers and community, they damned every possible consequences and allowed the Burial to happen at an Open place.
Expectedly, the rival gang invaded them and kept to their promise. They shoot those who had come to dine at the funeral of a hooligan and k!ller of his people.
Nonso said it was a horrible and painful scene, but the blame should be put on the Village leadership who did nothing to protect the people by allowing the Burial to hold knowing who OZOR was before his demise.
Ozor was a well known cri.minal, felon and deadly cu.ltist who paraded self as ESN member as well; the family and community know about this. They know as well the nature of his death but decided to put the community at risk.
In as much as we all worry about the death of the innocent people, but the incident should as well ring a bell that cr.iminals need not be protected because they pose a serious threat to our community and society.