Politics
Exclusive: Obiano's aides lobbying to be part of Soludo's govt
Governance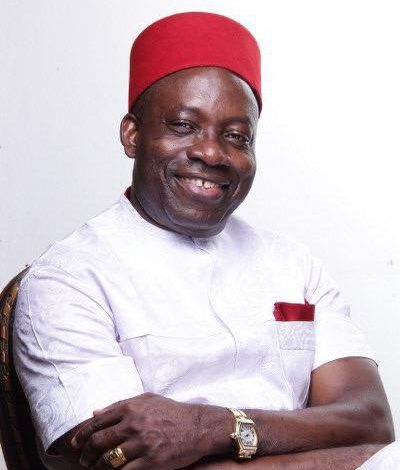 By Our correspondent
Scores of aides to the outgoing governor, Willie Obiano, are lobbying for tenure elongation in the Soludo Government, which is expected to be inaugurated on March,17 next year.
According to our investigations, some of such aides are leaking secret information to the governor-elect as part of the lobby plots, in a bid to buy favour.
A source said: "They are feeding the governor-elect with lies as their lobby plots. But trust Soludo, he is not such a person to be deceived with such shenanigans.
"He knows the truth and will act accordingly. I will assure you that Soludo won't waste one day in office in announcing his principals aides. The period from the election to the swearing in is enough to put such things in place.
"So those sycophants trying to tell him lies so that they will be retained after Obiano must have left are just wasting their time", the insider told our correspondent.
THE RAZOR NEWS gathered that no fewer than eight commissioners and many SSAs and SA of Obiano had formed a kind of pressure group for the purposes of retaining their positions or be assigned to juicy positions in the new government that will kick off on March 17 next year.
"They are reaching out to stakeholders in and outside the state to make case for them to be retained.
"Some of them are rooting their case through a strong federal government appointee, who is from the state, believed to have supported Soludo in the November 6 poll to make their case for them.
"Others are going a powerful House of Representatives member in the Omambala area of the state."
Some stakeholders who spoke to our correspondent on the development described such demands on Soludo by some Obiano's aides as greedy.
"After eight years what are they going to offer the state again? They are just greedy. They have outlived their usefulness," one stakeholder said.
Meanwhile, it was gathered that Soludo who is currently overseas, gets an average of 250 calls daily from Anambra about "who gets what" in his administration.