Politics
February poll: Tension as Azubogu appeals case against Ben Nwankwo
Politics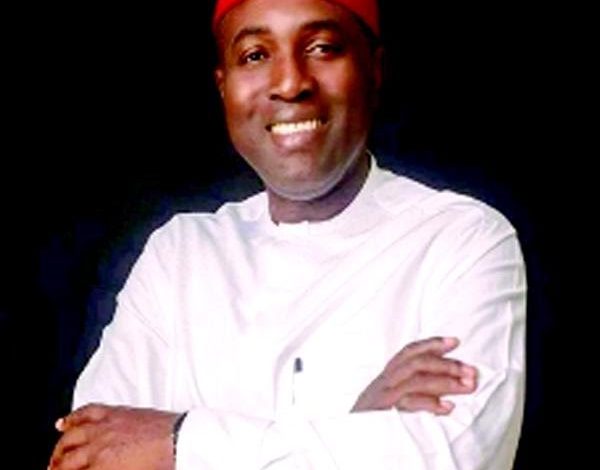 Our correspondent
Anambra South Senatorial candidate of the All Progressives Grand Alliance (APGA), Mr Chris Azubogu has appealed the ruling of the Abuja Federal High Court which faulted his nomination as candidate of the party.
One of the aspirants to the ticket, Dr Ben Nwankwo, had approached the court contending that Azubogu who is a three term member of the Federal House of Representatives under the platform of the People's Democratic Party PDP did not resign his membership of PDP before contesting for the Senatorial ticket of APGA.
Nwankwo prayed the court to disqualify the candidacy of Azubogu on that ground which the Federal High Court presided over by Hon Justice I E Ekwo granted his prayers.
According to the ruling of the Federal High Court; Viz: A declaration is hereby made that within the meaning and intendment of Section 65 (2) b 68 (1) a and 68 (2) of the 1999 constitution as amended, Section 84 (1) of the Electoral Act 2022 a person who is elected and serving as a member of the National Assembly on the platform of another party cannot whilst not having complied with the constitutional provisions for resignation/ defection of a member of the House of Representatives but still retains membership the other political party"
But Azubogu had headed the Abuja Appeal Court contending that the ruling was wrong and prayed it to nullify the rulings of the lower court.
According to Azubogu in his prayers he urged the court to determine whether or not the learned trial court rightly held that the the case of first respondent ( Nwankwo) succeeded on its merit and granted all the reliefs sought by the first respondent as Plaintiff.
Come Tuesday next week the Appeal Court would be sitting to determine the claims , objections and pleadings of Azubogu.
The litigation at the courts concerning the candidacy of the All Progressives Grand Alliance APGA for Anambra South Senatorial District have in the last two months unsettled the party hence raising doubts if the party would field a Senatorial candidate for the February 25th 2023 general election.
But Azubogu told reporters in Awka that there is nothing to worry about adding that the decisions of the lower court is not a judgement and that there was no consequential order directing the Independent National Electoral Commission INEC to put the name of Ben Nwankwo as the substantive candidate of the party for the Senatorial District.