Campus Buzz
Fed Poly Oko alumni to honour Babangida
Education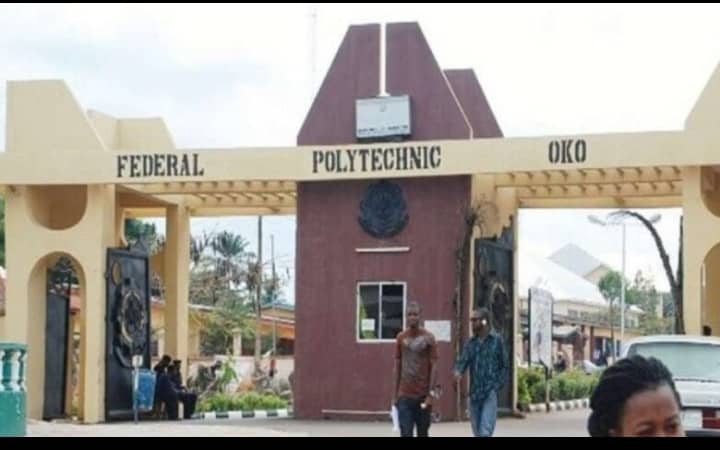 Federal Polytechnic Oko National Alumni has instituted a committee on public lecture in honour of General Ibrahim Badamosi Babangida, former President of Nigeria.
Recall that the institution was converted to the present status as federal polytechnic by the administration of General Babangida in 1993.
The body named Geneal Ibrahim Badamosi Babangida Federal Polytechnic Oko National Alumni Public Lecture Planning Committee is headed by Ichie Sir Izuchukwu Nwabueze (Ichie Chinaemeze N'Ukpo).
The event holds on December 1, 2023 by 11 am prompt at Prof. Eugene Nwadialor Hall, Federal Polytechnic Oko Alumni National Secretariat.
Other members of the committee are:
1. Dr. Joseph Ogai — Secretary
2. Dr. Emmanuel C. Ezenwafor
3. Arc Sunday Orji
4. Mr. Chukwuemeka Ezeoke
5. Comrade Chidi Jean
A copy of the letter made available to this medium and signed by Nze Henry Chukwuka Nnebe (National President) and Mr. Kenechukwu J.P. Nwisienyi (Secreary General) respectively reads:
"We write to officially convey your choice and appointment as the Chairman of Gen. Ibrahim Badamosi Babagida National Alumni Public Lecture Planning Committee and your nomination for the National Alumni Ambassador of the Polytechnic Award, by the National Executive Council and Board of Trustees."
The theme
The theme of the Public Lecture is "The Ingenious General Ibrahim Badamosi Babangida and the Making of Federal Polytechnic, Oko". The lecture will be delivered by Professor Eugene Nwadialor, Vice Chancellor Tansian University Umunya, Anambra State and Former Rector, Anambra State Polytechnic Oko under whose tenure the Polytechnic became a Federal Institution.