News
Former Fides Director, Fr Añusi, climbs
News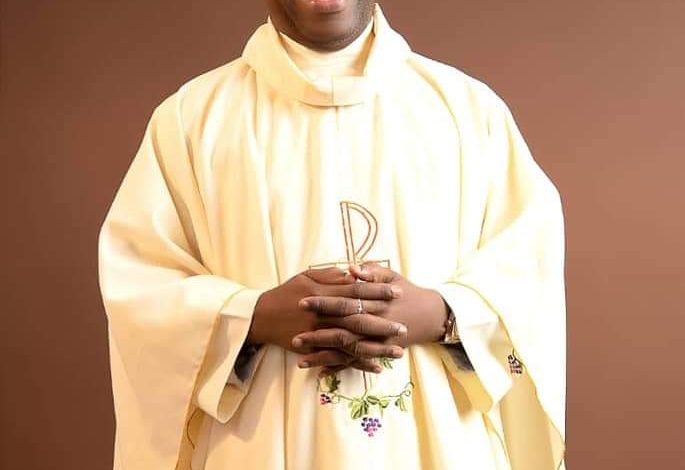 Our correspondent
The former Director of Fides Media, Social Communications Directorate of the Catholic Diocese of Awka and publishers of Fides Newspaper, Rev. Fr. Dr. Martin Añusi has been given a two-fold appointment: National Media Adviser (NMA) and member, National Catholic Media Commission (NCMC) to the Catholic Secretariat of Nigeria, CSN, by the Catholic Bishops Conference of Nigeria, CBCN.
This is even as the Catholic Bishops appointed Provincial Communications Coordinators and Advisers.
According to the report, this was to be part of efforts to reposition communication apparatus of the Catholic Church in Nigeria, to become more responsive to both the pastoral and secular needs of the time. Consequently, the Catholic Bishops have created three new bodies to work with the National Directorate of Social Communications of the Catholic Secretariat of Nigeria, CSN, Abuja.
The new bodies are the Provincial and Religious Communications Coordinators (PRCC), the National Media Advisers (NMA) and the National Catholic Media Commission (NCMC).
While the PRCC comprises nine Coordinators representing each of the Ecclesiastical Provinces in Nigeria, and one Coordinator for the Religious, the NCMC consists of the Bishop Chairman for Communications, the National Director, the 10 PRCC members, the three NMA members, three Lay media/communications experts and the Presidents of the Nigeria Catholic Media Bodies (NCMB).
The NCMB are CAMPAN, CAEAN, SIGNIS which are already in existence, and those to be established, like Catholics in ICT (Cath-ICT), Catholic Communications Lecturers (CCL) and Catholic Media Proprietors (CMP).
Towards achieving the set goal, the following Diocesan Directors have been appointed as Provincial Communications Coordinators: Fr. Moses Iorapuu for Abuja Province, Fr. Stephen Okojie for Benin Province, Fr. Justin Udomah for Calabar Province, Fr. Anthony Akiwowo for Ibadan Province, Fr. Andrew Danjuma for Jos Province, Fr. Christopher Omotosho for Kaduna Province, Fr. Anthony Godonu for Lagos Province, Fr. Benjamin Achi for Onitsha Province, Fr. Leonard Ehimere for Owerri Province, and Fr. Kuhwa Indyer, CsSp as the Communications Coordinator for all the Religious in Nigeria.
Similarly, the following persons were appointed as National Media Advisers (NMA): Very Rev. Fr. Patrick Alumuku, Very Rev. Fr. Martin Anusi and Sr. Oluwakemi Akinseye, fsp.
In a letter signed by the Bishop Chairman of Social Communications, Most Rev. David Ajang of Lafia Diocese, the Secretary General of the Catholic Secretariat of Nigeria, Very Rev. Fr. Zacharia Samjumi and the National Director of Social Communications, Very Rev. Fr. Michael Umoh, the new NCMC members were charged "to immediately commence work with the National Director of Social Communications towards the successful celebration of the 2023 Communications Week (ComWEEK); and also work with the Directorate towards producing a working document in response to propositions on Social Communications presented at the recently concluded National Pastoral Congress held in Benin-City (November 2022)."