News
Group wants Tinubu to help send Stella Oduah to prison over fraud
News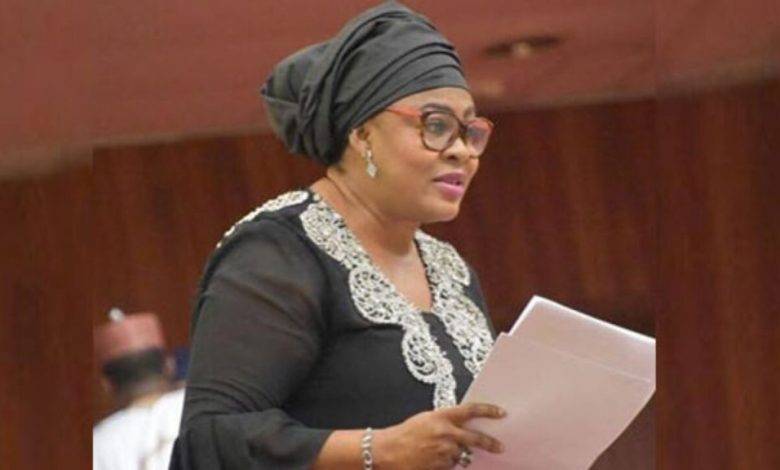 A group, Today's Anti-Corruption Network has called for the intervention of President Bola Tinubu to prevent an alleged plot to derail the arraignment on Monday of Senator Stella Oduah over the N7.9 billion alleged fraud brought against her by the Economic and Financial Crimes Commission.
Recall a Federal High Court, Abuja has shifted the trial of former Aviation Minister, Sen. Stella Oduah, and others on alleged fraud to June 5, 2023 for arraignment.
The group in a statement signed by its Director of Programme, Engr Olufemi Austin, alleged that those behind the plot are aiming for a plea bargain despite the failure of Senator Oduah, the principal accused, to take the stand despite 13 court sessions.
The group said it was an affront to the avowed anti-corruption stance of President Tinubu and the APC administration.
The stance of the group follows the N7.9 billion charge brought against Senator Oduah, a former minister of aviation by the EFCC but for which she has failed to take a plea despite 13 court sessions.
The statement partly reads, "Sir, kindly note that the planned arraignment of a former Minister of Aviation, Senator Stella Oduah on the N7.9bn money laundering charges on 5th June, 6th June,7th June, 8th June and 9th June 2023 may be stalled for the thirteenth (13th) consecutive times before Justice Ekwo Ekwo of the Federal High Court Abuja…"
"Excellency sir, this well-rehearsed orchestrated script and drama that has been played for the past three years in the Federal High Court Abuja, before Justice Ekwo is a monumental disgrace and slap to the anti-corruption crusade of the APC-led federal government…"
"Use your good office to liaise with Chief Justice of Nigeria, Chief Judge of Federal High Court Abuja and other persons you may deem necessary to unravel the "mystery" and "reasons" that made possible that Justice Ekwo never allowed Senator Stella Oduah to be arraigned,2 years and 6 months after EFCC filed this case.
"Sir, kindly direct the EFCC Chairman to advise EFCC Prosecutors to urgently apply to the Chief Judge of Federal High Court Abuja for reassignment of this case to any other Judge."