Health
How Relatives Abandoned Corpse of Sickle Cell Patient In Hospital – Aisha Edward
Health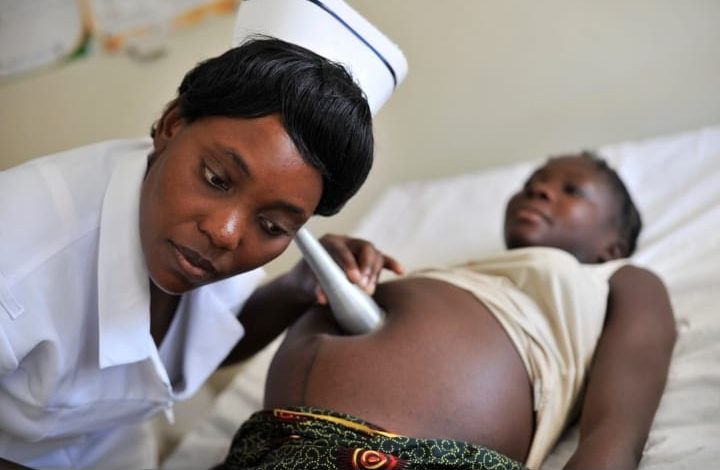 The coordinator of Association of People Living with Sickle Cell Disease, Mrs Aisha Edward has given a chilling account of how a member of the association was abandoned in the hospital by his relatives, after his death.
Below is the account…
Sickle Cell persons often face the worst forms of discrimination and stigmatization from their family members and relatives. Even at death, their troubles never end, as their corpse are subjected to horrific treatments of neglects and abandonment.
Chisimdi Offorbuzor, a 19 years old native of Eziaja Village Neni, is the latest sickle cell victim to have suffered extremely cruel and brutal behavior at the hands of his relatives to the point that his dead body was left with the hospital where he passed away.
During his lifetime, Chisimdi an indigent orphan was abandoned by his relatives to fend for himself, begging from door to door for survival, until he was directed by his maternal relatives to seek refuge with the NGO, Association of People Living with Sickle Cell Disorder, (APLSCD) not quite long ago.
The little time he spent with the Association was of great relief to him as the Association often gave him welfare supports. His case was mentioned to a prominent benefactor of the Association, High Chief Engr Johnbosco Onunkwo, who adopted him and gave him full scholarship to study in any institution of his choice.
The sponsorship from Johnbosco Onunkwo came during the donor's birthday celebration held with persons living with sickle cell disorder on 5th November at Ngozika Estate Awka. Chisimdi joy new no bounds as he fell on his knees in appreciation for the divine providence that smiled upon him. Through the instrumentality of Engr Onunkwo's magnanimity, Chisimdi outlook towards life became bright and hopeful, untill he fell into sickle cell crisis that claimed his life on Friday, 10th November.
Chisimdi immediately he got admitted at NAUTH annex Neni, put a call across to the national coordinator of APLSCD, Aisha Edward, informing her of his precarious health condition while soliciting for help as he was suffering from shortage of blood. Aisha Edward understood the danger faced by Chisimdi and made further attempts to get help for him from other quarters, especially for blood transfusion.
In the afternoon of that same day, a messenger was sent from the sickle cell orphanage and underprivileged home Agulu to visit Chisimdi in the hospital with food, beverages and some cash. But to our greatest shock, Chisimdi has died earlier around 12.30pm.
When the party from APLSCD arrived at the hospital to confirm the sad news, it was discovered that just one woman who introduced himself as Chisimdi's distant relative was around. Every efforts by Aisha Edward to contact his other relatives whom are capable of evacuating his body for burial was fruitless as they gave flimsy excuses. Some of their excuses was that Chisimdi and his older brother are not registered members of the kindred and so tradition forbade them from such matters. Another excuse was that they were drunk and tired from a burial ceremony happening around their vicinity, and so incapable of making the trip to the hospital.
Few hours later when it has already became very dark, a man came with a shuttle bus and introduced himself as a relative of Chisimdi who is interested in evacuating his corpse but couldn't do it alone. The man made some frantic calls for help from others to no avail. Time was ticking, and the hospital management was insisting that the body must be evacuated because they can't accommodate a corpse alongside patients in the male ward.
The Association called the DPO of the Division and briefed him on the ugly situation, that arrangements are being made to evacuate the body to the morgue at St Joseph's hospital Adazi-Nnukwu, since NAUTH Neni annex has no morgue.
Aisha Edward later called Engr Johnbosco Onunkwo to intimate him on the developing incidence, which he Onunkwo responded immediately and directed that all mortuary and burial expenditure would be billed on him.
It became a very uphill task to ferry his corpse from the hospital bed to the vehicle for onward transportation to the morgue, as Chisimdi relative could not lend any hand, claiming that he is a titled man who abhors touching dead bodies. It took Aisha's husband and few nurses to carry the corpse into the waiting vehicle and transported same to St Joseph's hospital Adazi-Nnukwu, were the corpse was finally deposited.
This traumatic experience is only a tip of the iceberg encountered by the Association in the cause of sickle cell advocacy, as other similar cases are more horrible to bear and relate. When would these discriminations and stigmatization against SCD persons cease?
Sickle Cell persons are not the architects of their health conditions, and so deserve better treatments and not suffering neglects and abandonment. This ugly scenario should stop repeating itself as the sickle cell law is now in place to checkmate such excesses.
We are immensely grateful to High Chief Engr Johnbosco Onunkwo, from Umuchu, Aguata LGA, who took it upon himself to render all necessary assistance and see that our deceased member Chisimdi Cosmas Offorbuzor, would be accorded a deserving respect.
Chisimdi is survived by a brother and two sisters living with sickle cell disorder.
For assistance to enable the Association towards caring for his two siblings living with sickle cell disorder, please contact the National Coordinator of APLSCD, Mrs Aisha Edward Maduagwu. Opposite UBA bank Agulu or call
08033222007.