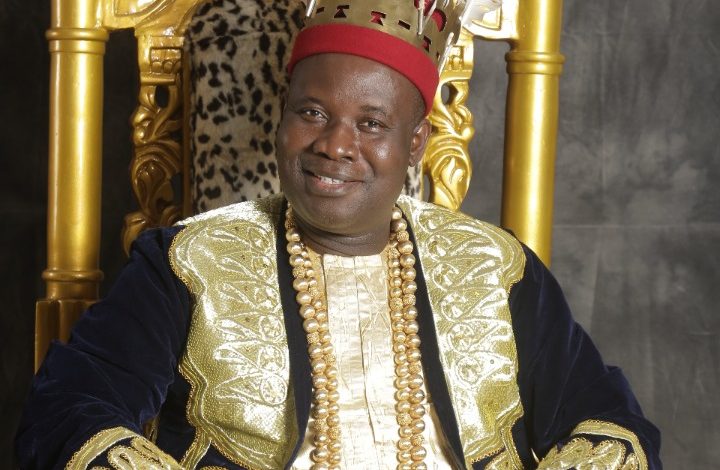 By Lawrence Nwimo
The traditional ruler of Omor Kingdom in Ayamelum local government area, Anambra State, His Royal Highness, Igwe (Dr) Oranu Chris Chidume, MON, Eze Ana-Ukwu, Eze Igulube is set to mark his 2022 Ofala festival.
The 2022 Ofala incidentally marks Igwe Chidume's 5th year anniversary on the throne of Omor kingdom, since he was unanimously chosen by his people, and coronated in 2017.
The festival will start on Thursday 15th December, 2022, with a press briefing tagged: 'Omor in Focus,' followed by the main event on Friday 16th December, 2022, at the Igwe Igulube Palace, Omor.
The Ofala continues on Saturday 17 December, 2022, with homages by various groups in Omor, friends from all over the country, and would be rounded off with Thanksgiving Service on Sunday at St. Simon's Anglican Church, Omor.
Recall that Ofala in Omor is a time the people of the community gather to celebrate and display their rich cultural heritage in all its splendor, pumps, and pageantry. It offers the people a unique opportunity to invite friends and loved ones to join them in the annual event that is heralded by massive celebrations, merriments, and Thanksgiving to God Almighty for life and privileges.
His Royal Highness, Igwe Oranu Chris Chidume, MON, an industrialist and Chairman of Krisoral Group of Companies, since his coronation and through his character and sense of humility, rekindles the hope of a people that waited for 10 years to get a monarch they truly desired. His emergence has brought unprecedented development and peaceful co-existence among the people of the community.
The amiable and quite essential king has re-engineered the socio-cultural and economic development of the Omor Kingdom through his laudable policies and programs.
He has also set the community on a developmental stride through his pragmatic and people-oriented leadership style focused on maintaining peace and unity in Omor and its environs.