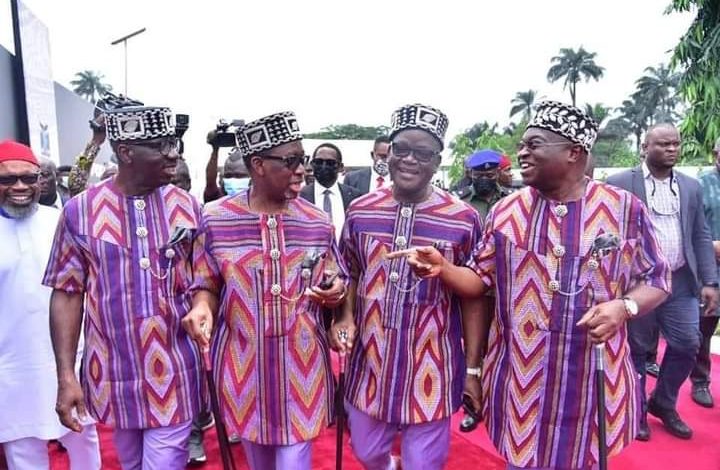 In what looked like a move to follow the footsteps of the Anambra State governor, Prof Chukwuma Soludo, Nigerian governors from the Peoples Democratic Party, PDP today appeared for a meeting in locally manufactured fabrics, Akwete.
Soludo is a Nigerian governor from the All Progressives Grand Alliance, APGA, the only in the country.
As at the time of filling this report, the Nigerian governors on the platform of the Peoples Democratic Party are meeting in Abia State.
They donned the local fabric, Akwete, to the meeting. The fabric had recently been made popular by the new governor of Anambra State, Charles Soludo, who has taken to wearing it.
Soludo said his intention of wearing the dress is to popularize it, and make Nigerians patronize locally made goods.
Soludo as a shining example does not only wear the locally made fabric, he also wears shoes made locally in Ogbunike, Oyi Local Government Area of Anambra State.
He drives an IVM manufactured vehicle as his official car, and recently served palmwine and locally made beers, including ugba, abacha and ukwa during his swearing in ceremony.