Uncategorized
Industrialist tasks Solido to end revenue touts, economic sabotage
Business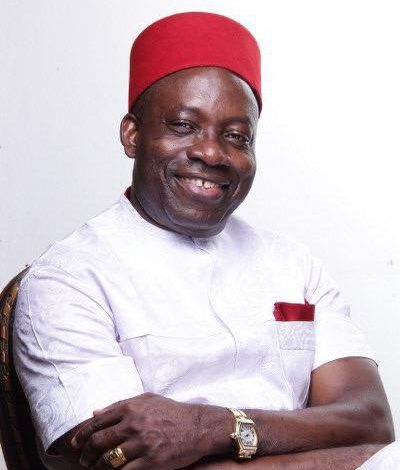 As the good people of Anambra State continue to bask in the euphoria of the just concluded governorship election won by former Governor of the Central Bank of Nigeria (CBN), Professor Charles Chukwuma Soludo, an Industrialist and Chairman/CEO of MACDON Group of Companies Chief Mike Emerah has called on the Governor Elect to get ready to bring his expertise to bear on revenue services in the State and so doing flush out touts and those milking the treasury of the state for selfish purposes.
Speaking on the expectations from the Governor Elect, Chief Emerah decried the method of revenue collection in Ananbra State Christened Light of the Nation observing that the way touts parade tickets and demand for payment of this and that from motorists, traders, market women and wheel barrow pushers at the markets, motor park and bus stops is very crude and unacceptable in a State like Anambra. He wondered why the job of revenue collection should be left in the hands of touts noting that the involvement of touts in revenue job is an indication of corruption and economic sabotage.
He blamed the menace of touting to the agents contracted by Ministry of Transport and Ministry in charge of Markets for the crude way of revenue collection noting that the Commissioners of the above said Ministries shouldn't allow agents to use touts to as revenue collectors. The Industrialist noted that in most cases the Commissioners use to involve agents for revenue collection in form of contract upon which the Commissioners collect some certain amount of money to issue letter of authority to the agents who now use touts for collection.
"Soludo has to stop the crude way of revenue collection in Ananbra State and ensure adequate supervision of the activities of Ministries of Transport and Markets to prevent corruption and economic sabotage. He has to ensure that the revenue of the State is safe, secured and be used for the purpose of executing development projects on education, health care services and roads among others" he maintained, insisting that touting is not suppose to be seen in Anambra State at this digital age.
Chief Emerah also drew the attention of the Governor Elect to the plight of investors and industrialists in the State, noting that he has to take good care of the existing investors to enable them sustain, expand and create more jobs before seeking for fresh investors from outside the State. "The clamor to attract investors into the State is a welcome development, but attention has to be given to us that are existing so that we can expand and churn out more jobs. We need government support for sustenance and expansion" he added