Media Watch
Journalists groups, CSOs to hold debate for Anambra political office seekers
Media watch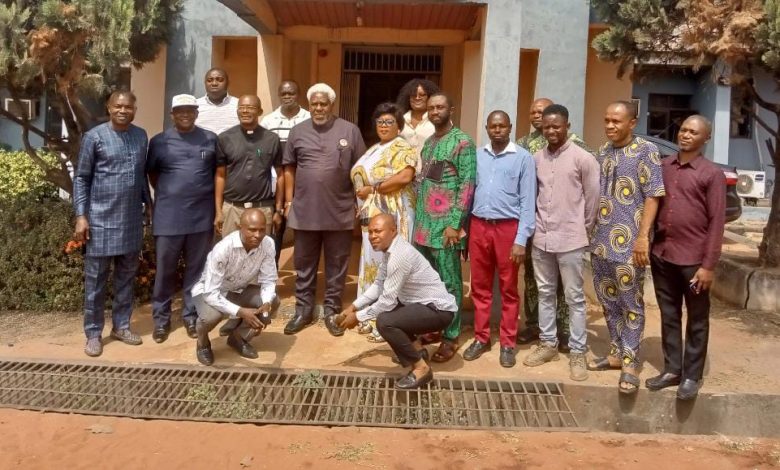 Two professional unions for practicing journalists in Anambra State, in collaboration with civil society organisations have concluded plans to hold a debate for politicians seeking public office in the state.
The groups, Nigeria Union of Journalists (NUJ), Radio, Television, Theatre and Arts Workers' Union of Nigeria (RATTAWU), Society for Equity Justice and Peace (SEJUP), and Bring it on Africa, in a joint press conference on Tuesday said the debate will help the politicians espouse their manifesto for electorates to be better informed about who they need to vote for.
Mrs Maureen Stone Enujioke, state chairman of RATTAWU, who addressed the press conference on behalf of the leaders of the other groups said the debate is part of efforts to bring about good governance and accountability, as electorates prepare to elect their representatives.
She added that it will also help journalists to listen to the manifestos of the politicians, and keep track of them when they win the election, to ensure fulfilment of the promises to the people.
She said: "The debate is tagged 'The Mace Debate', and would hold among candidates of different political parties contesting for seats at the Senate, House of Representatives and State House of Assembly.
"The collaboration among NUJ RATTAWU, SEJUP and Bring it on Africa, is to present an excellent and talk of the town debate, being a maiden edition."
Leaders of the other groups, Dr Emeka Odogwu, Chairman of NUJ, Dr Emma Ezenwaji, General Manager, of SEJUP and Mr Chigbo Nweke, President, Bring it on Africa, all spoke glowingly, of how the debate can further help electorates make informed decision, and reiterated their task of ensuring that elected public officials are held accountable as enshrined in the constitution of the country.
Though a definite date for the debate has not been announced, Enujioke said that the debate will be streamed live on several media channels, in order to reach electorates in the hinterlands of the state.