Life Style
Knocks for Soludo over demolition of 'illegal structures' at Abakiliki Street
News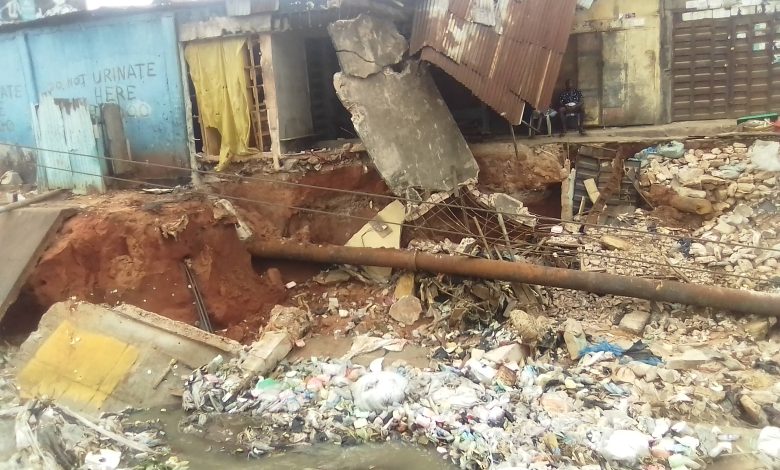 Pic: file photo
Many residents of Awka have come hard on the governor of Anambra State, Prof. Chukwuma Soludo, over the demolition of some structures at Abakiliki Street.
The structures which were termed illegal were today (Friday) destroyed by the Anambra State government.
Most of the structures demolished included shanties used as shops, make-shift chalets for fun-seeking young men who take girls in for sex, car wash stands and beer parlours.
During the demolition exercise today, some persons who resisted the demolition of their structures were attacked by a team of security men who accompanied the demolition team.
A source said there was shooting in the area, when some people resisted the demolition of their structures.
Meanwhile, many residents of Awka have criticized the decision of the governor to embark on demolition exercise at Abakiliki Street.
While some of the respondents criticized the governor for embarking on a demolition exercise, when most of the area he had demolished were yet to be rebuilt.
One Mr Obiora Kuzz who wrote on social media said: "Most of the places demolished by Soludo in Okpoko and other parts of Onitsha are yet to be rebuilt, and today he embarked on another demolition. Is this how he wants to develop Anambra.
"He should have focused on the bad roads that is everywhere in Awka, including Abakiliki Street, but he drove heavy trucks on the bad road, just to demolish structures that have nothing to do with people who use the place. What is affecting people is the Abakiliki Street road, let him reconstruct it."
Another respondent, Sky Eze jocularly said: "From what I'm already seeing, this Soludo does not want the happiness of Anambra people. Abakiliki Street, the only place many people find joy visiting is now being destroyed, this is not good for him at all."
Abakiliki Street which has been re-named Club Street is regarded as the red light district of the Anambra State capital, and is known to have a viable night life that keeps fun seekers awake all night.
Meanwhile, a memo by the Anambra State physical and planning board, which was sent to owners of demolished structures cited the illegality of the structures and the fact that they were built under an electricity high tension wire.