News
Lawsuit: You've no character left to be defamed, Intersociety tackles INEC Chairman
News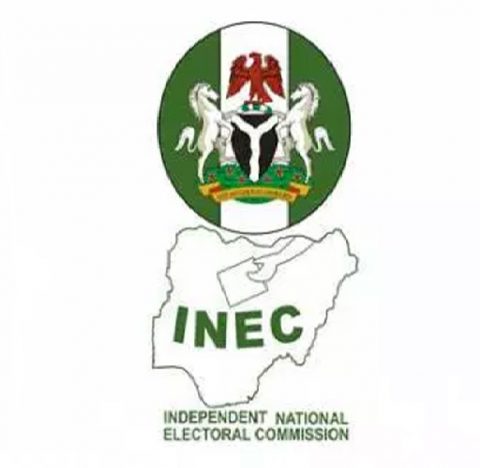 Tony Okafor, Awka
A rights group, the International Society for Civil Liberties and Rule of Law (Intersociety), has swiped on the Chairman of the Independent National Electoral Commission ( INEC),Prof Mahmood Yakubu, for threatening a legal action over alleged defamation of his character occasioned by the general elections.
In a statement on Sunday by Intersociety board of trustees chairman, Emeka Umeagbalasi, made available to our correspondent, the group described Yakubu's lawsuit threat as laughable.
The group said, "Intersociety is deeply shocked that despite widespread public outcries and brazenness of the rigging, the 54 top officials of INEC including Prof Mahmood Yakubu have remained unperturbed, unmoved and remorseless.
"The worse of it all is that Prof Mahmood Yakubu as INEC Chair is still going about parading himself as "professor of integrity and character"; to the extent of "threatening the PDP and its Presidential Candidate (Alhaji Atiku Abubakar) with a defamation of character lawsuit (for calling on INEC Chairman to resign on the ground of lack of character and integrity). It has also never been heard that a child is beaten and forced not to cry.
Continuing, the group said, "Intersociety makes bold to say that there are no more professorial and personal integrity and character of the INEC Chairman left to be defamed. It is also obvious that resorting to "threat of character defamation lawsuit" by the camp of INEC Chairman is a ploy to intimidate and muscle the fundamental human rights (rights to freedom from discrimination and freedom of conscience and expression) of tens of millions of aggrieved voices including victims of the INEC Chairman's vicariously or directly coordinated armada of presidential electoral fraud of 2023.
"By convention and law, INEC Chairman is vicariously or directly liable for his conducts or misconducts, actions or inactions or commissions or omissions in the performance of his official duties. This is more so when Section 2 (3) of INEC Establishment Act of 2004 clearly or unambiguously stated that 'the Chairman and members of the commission shall be persons of unquestionable integrity."
The group said it heard it from a good authority that the commission's recent decision t to reconfigure BVAS.was plotted and done in bad faith, leading to the camp of the rigged in political party celebrating the obtained order as a game over verdict.
The group added, "Intersociety wishes to authoritatively state that the INEC in-house brutal rigging of the 2023 presidential election will not go unpunished and must be internationally coordinated to ruffle the feathers of the identified 54 top electoral officials including the Chairman and Director/Deputy Director of the Commission's ICT.
" Intersociety hereby throws its full weight and support behind PDP and its Presidential Candidate (Atiku Abubakar) as well as Labor Party and its Presidential Candidate (Peter Obi) for heading to the electoral courts for determination of the true and moral winner of the 2023 presidential poll and who that emerged second, third and fourth.
"INEC is therefore strongly called upon to stop hiding under the cloak of technicalities and escapist loopholes and open up and come out boldly to judicially defend its coordinated 2023 armada of presidential electoral fraud. The court orders granted to litigants by the presidential tribunal must be fully complied with by INEC.
The group noted that it was
morally reprehensible and totally condemnable for outgoing President Muhammad Buhari and Governor Nyesom Wike of Rivers State to be spending taxpayers' funds in the media or at international scene justifying their ignoble roles in the 2023 presidential armada of electoral fraud