News
Legislative staff continue strike, lock Anambra lawmakers out of assembly complex
News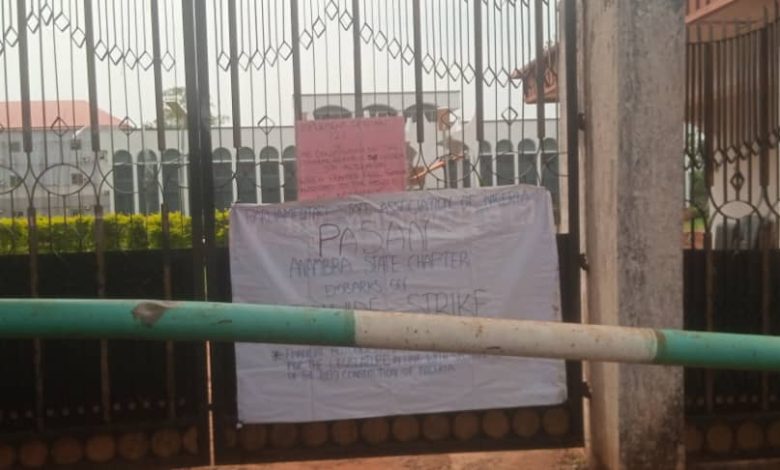 Staff of Anambra State House of Assembly on Tuesday locked out lawmakers from the state assembly complex.
The lawmaker who were billed to sit, were stopped from holding plenary session by the protesting staff.
They said the protest was occasioned to push for financial autonomy for the legislative arm of the state.
As early as 7am, the protesters gathered at the gate of the assembly complex, shutting the gate and refusing workers, lawmakers and others from assessing the complex.
THE RAZOR gathered that the protest was a nationwide activity by Parliamentary Staff Association of Nigeria (PASAN).
The Chairman of PASAN, Anambra State branch, Mr Abraham Okoye, said: "The protest is not to witch-hunt any state government but aimed at pressing home our demand for full financial autonomy of the legislative arm."
As at the time of filling this report, the executives of PASAN, some principal officers of the assembly, as well as some representatives of the executive arm of government were entering into a closed door meeting to iron out issues.