News
Lord Zeus Accuses Ify Obinabo of Putting Abused Nnewi Girl in Mosquito-Infested Hospital
News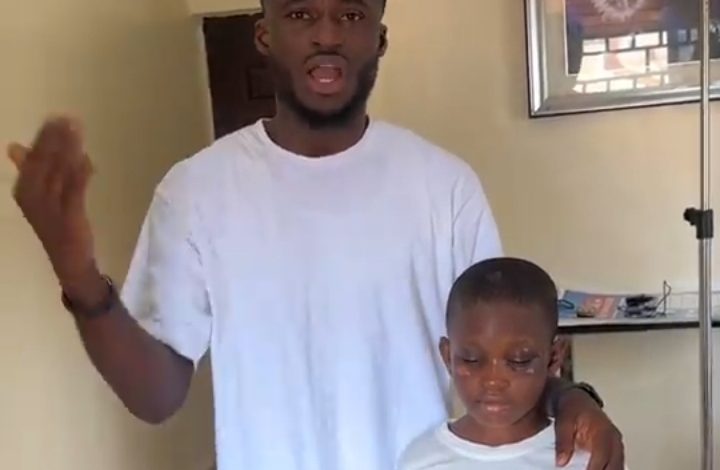 By Ifeizu Joe
Popular social media personality, and philanthropist, Lord Zeus has accused Anambra State government of putting Chidinma, a nine years old girl rescued from her abuser; in a shabby hospital.
The girl was last week rescued by concerned individuals, after she was found with scars all over her body and swollen eyes, being evidence or maltreatment on her by her aunty, for who she tends twin babies.
Her abuser, Mrs Chinyere Ifesinachi was later arrested by police on the order of the commissioner for Women's affairs, Hon Ify Obinabo, while the abused kid was taken to the hospital.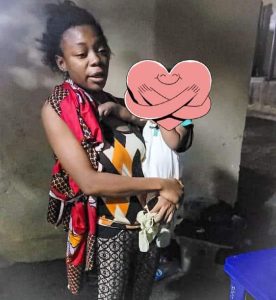 But Lord Zeus, during a visit to the hospital to see the kid protested that the hospital where the state government kept the girl was shabby, mosquito infested and very substandard. He learnt too that the girl who was still feeling unwell had been discharged.
In a video and press statement he released, Zeus said: "I decided to relocate them to a new hospital when I saw the condition they are in. When I arrived, the little girl was eating bread and RC drink, I frowned and said a girl who is still recuperating should be eating something better, but the parents said they don't have money.
"The parents of the girl also told me there had suffered too much mosquito bite in the hospital. So when I looked at the girl and found she was not okay yet, I decided that she should be moved to another hospital. Then I started hearing that Anambra State commissioner for women's affairs had ordered me to return the girl back to the hospital. Can anyone in Anambra State government keep their children in that kind of hospital? Or did I ask anyone to pay for the new hospital bill?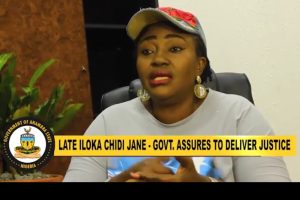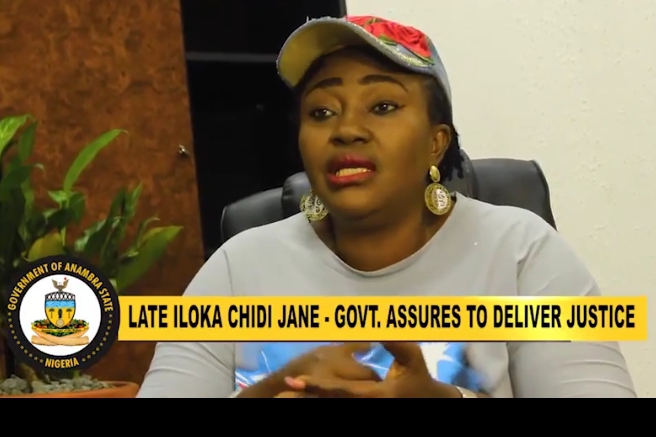 There have been controversy over the rescue of the nine years old abused girl in Nnewi, as many philanthropic individuals had insisted on taking up her matter.
Meanwhile, below is a press release by Lord Zeus on the matter.
I need to address this issue before it escalates further. I was the one that took Chidimma to the first hospital paid the bills, some people (name withheld) without my consent went there and took her to another hospital. I was on my own when the girl's parents called me and told me about it. On getting there I wasn't impressed with the state of the place they kept a traumatized, vulnerable 9 year old. The interior of which I only posted on my story to avoid issues like this. Someone called and told me I don't have the right to post the hospital. Lmao, if you are that proud of where you kept her why are you ashamed to show it to the public, I deliberately withheld the name of the hospital not because It's an offense if I do, after all the defense of a charge of defamation is truth, I'm not the one that left it in a rotten state.
And your act of making this about Nnewi people is ill conceived because If everybody decide to start helping only their own how are we Igbos going to move forward as a tribe and legion? She's Igbo first and foremost. Besides where were you when she was being tortured by that woman, did you ask the parents about her?. "Your sister" but you gave her RC and bread. Spare me that nightmare.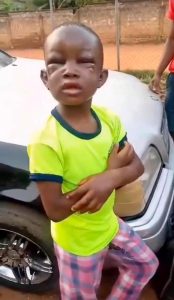 Everything I did, I did at the behest of the little girl and her parents, her recognized guardian in Law. No single form of coercion, they consented. Asking the girl where she would rather be between the two places, would be a rhetorical question because from the videos I posted it's obvious where she prefers to stay.
I'll end this with one question. In your hearts can you let an ailing loved one to spend 30 minutes in that hospital? I don't care about your answer though but asking me to take that girl back to that place will be a difficult task for me and Lord Zeus Family…….