Uncategorized
LP Protests Dismantling of Obi's Billboards by Soludo
Politics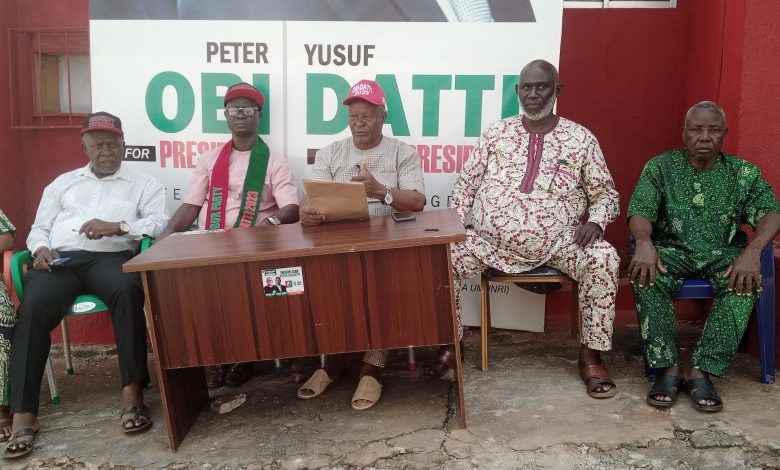 ~ State government replaces LP billboards with APGA's
The Anambra State chapter of the Labour Party, has protested the dismantling of billboards of its presidential candidate, Mr Peter Obi and those of other candidates of the party.
The party's state chairman, Hon Eme Ugochukwu Emmanuel, who spoke to journalists in a press conference on Sunday accused the governor of Anambra State, Prof Chukwuma Soludo of displaying intolerance towards their party.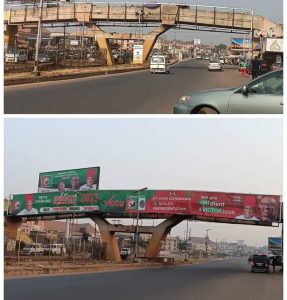 Ugochukwu said that it is worrisome that billboards, which were duly paid for, and receipts obtained, were maliciously dismantled by the Anambra State government.
He added that it is curious that application by the party to the state government to hoist mini-billboards on streetlights in Anambra State was rebuffed, but candidates of other political parties outside the governor's party have been allowed to hoist their mini-billboards on such streetlights.
During the press conference, Ugochukwu said: "I have it in good authority that the antagonism against the presidential candidate of Labour Party, Mr Peter Obi has been carried to a higher level.
"The billboards that reflect the images of Peter Obi and other candidates of Labour Party are being dismantled. This is against the spirit of live and let live. We have been slammed with outrageous charges to discourage us from projecting the image of Mr Peter Obi in the state. We paid for billboards in obedience to government order.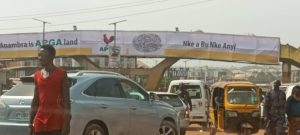 "Our application to hoist mini billboards on the streetlight poles was rejected, but it is evident that same billboards of candidates of other parties are hoisted on the same poles. Not even that APGA candidates, but other political parties.
"We wonders why the presidential candidate of Labour Party and other candidates are being recklessly punished by the leadership of Anambra State government, led by Prof Chukwuma Soludo. We condemn this act in its entirety. It is unacceptable."
The party said Anambra people were happy when Soludo was announced governor, with the hope that his leadership grow the state.
"Unfortunately, it is becoming obvious that the expectation is largely misplaced. This deliberate act has shot Soludo and all the APGA candidates on their feet, and has further strengthened the prospect of Obi and other Labour Party candidates in achieving success in the forthcoming election."
Earlier, Mr Tony Ujubuonu, the Managing Director of Anambra State Signage Agency had explained that the party was unable to meet up the condition of the state government, and the billboards were removed, and payments returned to the party.
Meanwhile, as at the time of filing this report, the Labour Party billboards in all the areas dismantled have been replaced with those of the governor's party, APGA.