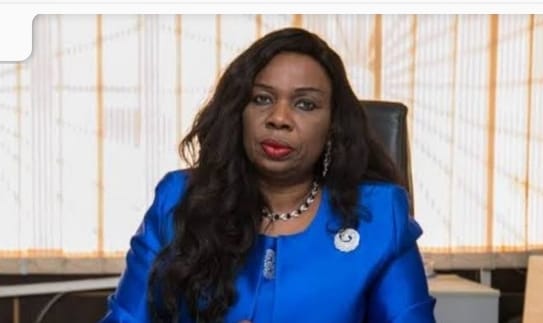 Catherine Uju Ifejika is married to Emmanuel Ifejika, and they have three biological children as well as three adoptive children.
Career
After her one-year mandatory national service, Catherine Uju Ifejika moved on to work for Texaco in the oil and gas sector.
She began working for Texaco in 1987 in the company's Legal Department as a Junior Counsel, spent two years at Texaco Overseas Petroleum, and by 1991 was acting as Chief Counsel.
She gained knowledge of both the upstream and downstream components of the petroleum sector during this period.
In 1997, she served as the company secretary and the manager of public and government affairs.
In 2003, Catherine became the Company Secretary for Public and Government Affairs for West Africa.
Uju Ifejika was appointed Chairperson and CEO of Brittania-U Nigeria Limited in 2007, a Nigerian subsidiary of the oil and gas corporation Brittania-U Group.
Brittania-U Nigeria, which had a modest beginning in Nigeria in 1995, is now divided into three economic sectors that are interconnected: upstream; drilling; trade; and oil services; as well as geology and engineering consultation.
All facets of the oil and gas industry are covered by these three commercial sectors, including exploration, development, production, refining, petrochemicals, marketing, trading, and shipping.
In addition to Brittania-U Nigeria, Uju Ifejika also founded Brittania-U Ghana Limited, Nexttee Oil & Gas Trading Co. Nigeria Ltd., and Data Appraisal Co.
The Ajapa Marginal Field, an oil and gas field with estimated reserves of $4.3 billion, was purchased by Brittania-U Nigeria.
The company has also worked with neighbouring Nigerian communities, employed Nigerians, and taken part in community development projects.
The objectives of Brittania-U, according to Uju Ifejika, are to enhance people's quality of life, offer employment opportunities, and uphold a clean and safe environment.
Uju Ifejika served on the Board of Directors of the Federal Ministry of Arts and Culture of Nigeria from 2001 to 2002.
Awards
Numerous honours and distinctions have been bestowed upon Uju Ifejika, including the 2013 African Businesswoman Award from Black Pumps, a non-profit group for women situated in Los Angeles, California.
In May 2022, the Federal Government conferred the National Productivity Order of Merit (NPOM) award on Brittania-U Nigeria Limited.
Achievements
In 2019, Catherine Uju Ifejika made history as Brittania-U Group acquired the biggest vessel ever used for trading in Nigeria's cabotage waters.
Catherine is the first and so far, the only woman to become chair and CEO of an Upstream E&P Company in Nigeria