News
Motorists lament frequent robberies on Anambra roads
News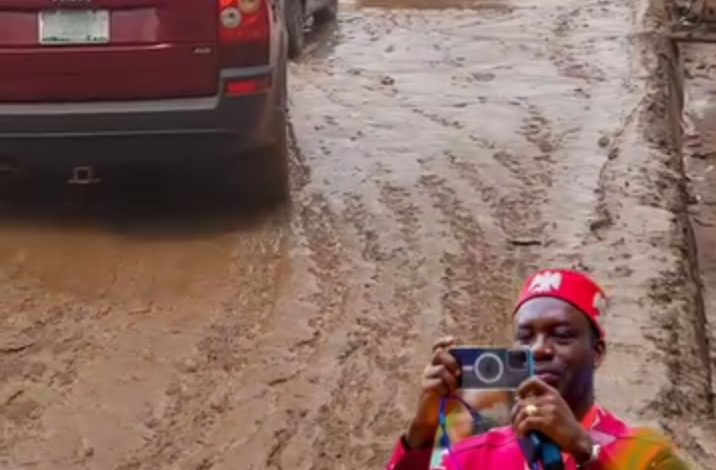 Some motorists and residents along the Onitsha-Owerri road and Onitsha-Enugu Expressway have expressed concerns over the rising cases of kidnappings and robberies on both corridors.
When City Round visited the area, on Friday, motorists and pedestrians could be seen struggling to navigate the bad portions of the road from the Mgbaemene axis to the Mgbuka junction of the road.
It was also gathered that drivers of exotic cars who slowed down when they got to bad sections of the road, were robbed of their personal belongings including their vehicles, and those who tried to resist were often killed.
A commercial motorist who identified himself simply as Chidi said, "The new system of robbery from the Upper Iweka along this Onitsha-Owerri Road beside Goodness and Mercy Park, has become a fearful trend. These robbers have been robbing people every night on this road due to its poor state.
"In the past week, two SUV cars have been snatched from their owners, the robbers waylay vehicles as they slow down on getting to the big gullies, sometimes, they used their guns ordering people to do transfer to them, discharging vehicles loaded with passengers and be collecting phones from the people.
"Anyone who dared to resist is either stabbed with a knife and sometimes, they shot their victims. For over one week now, the robbers have been stationed at the bad portions of the road, doing this to their victims without any resistance, even though there are two security checkpoints on that road."
A resident and a spare part dealer, Chinedu Uzo, said, "Last week, I was driving from Asaba, and as I descended the Onitsha head bridge along the Onitsha-Enugu Expressway and heading towards my residence in Afor Igwe in Ogidi area at about 8 pm, a shuttle bus suddenly double-crossed me and two men came down and ordered me into their vehicle, while one drove my car, a Lexus 350, behind.
"Inside their shuttle bus, I met about six of them heavily armed, they took my phone and my ATM cards and asked me how much was my daily limit transfer, I told them and they collected my pin numbers, and drove into petrol filling stations.
"While I was with some of them who pointed guns at me, two of their members went and used my ATM to dispense cash from the POS of the petrol stations, they dragged me to about three petrol stations, and at the end of the day, they removed N3million from my account that night before they released me."
When contacted, the Police Public Relations Officer, Anambra State Command, Tochukwu Ikenga, advised residents and motorists to always report such incidents to the Divisional Police Officer in their area, noting that he had no such information.
"There are no such reports before us, but the victims can come to the command headquarters for interviews, so that they can give us useful information that will help us to start investigations, please," Ikenga added.
© Punch