Entertainment
Multi-Talented 14-year-old Girl Launches Music Album [VIDEO]
Entertainment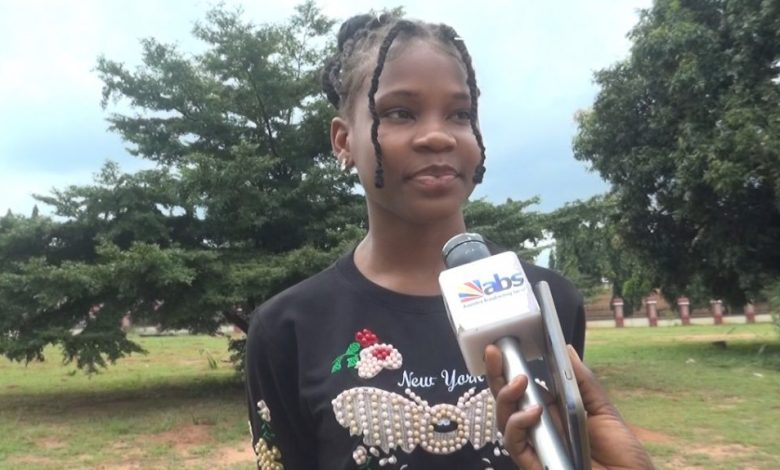 A multi talented 14 years old girl, Deborah Okolie, has held the launch of her music album, titled; Amazing Glory.
Miss Okolie, who is already on her way to stardom under the stage name KamDebbie is also gospel singer, actress, comedian and songwriter.
At the album launch of "Amazing Glory" in Onitsha at the weekend, the artiste thrilled a huge audience with her performance, leaving them asking for more.
The mother of the young singer, Reverend Mrs Zeal Okolie, who is also the founder and President of Excellent Ladies and Joy For The Widows, in an interview with journalists said her daughter has exhibited her singing talent, since she was six years old.
"I noticed my daughter's talents at the age of six, when she began singing in her ministry, schools, and churches, and she inspired people through her voice.
"While I encouraged her to keep progressing to become a medical doctor, I'm willing to support her God-given talent, so that the world can be blessed from it. I encourage Nigerian parents not to give up on discovering and promoting their children's talents."
KamDebbie in an interview said she aspires to be a music star one day. She named some of the tracks in her maiden album to include; Ebube dike, lifted, omemma and a beautiful world.
Anambra State Chairman of the Actors Guild of Nigeria (AGN), Evangelist Leo Ewuzie who marvelled at KamDebbie's talent urged her to continue to explore with her talent, saying that she will be great.
"The young girl is talented and has a strong support system in the form of her mother, who called me and persuaded me to listen to the young artists. KamDebbie is a bundle of talent and is rapidly rising in the entertainment industry.
"I advise her to maintain her demeanor, discipline, and dedication to the service of God and humanity, so that others could learn from her, as well as encourage other children who have such talents to showcase them so that the world will be blessed as a result."
Enquirers can contact KamDebbie's manager on: 08060119336 or 08065459679.