Politics
Obi: Emulate Fashola for significant impacts, analyst advises Soludo
Politics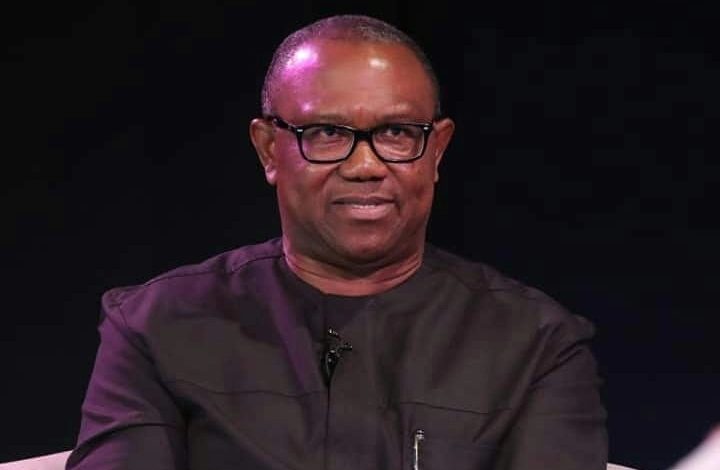 By reporter
A public affairs analyst and social crusader, Carl Umegboro has called on the governor of Anambra state, Prof Charles Soludo to concentrate more on delivering the expectations of the people as the state governor than dividing his concentration with unnecessary distractions vis-à-vis future political aspirations.
The analyst in a reaction to Prof Soludo's outbursts against the presidential candidate of Labour Party, Peter Obi recently which he said was heating the polity said in Abuja Friday that the governor was creating unnecessary distractions for himself which may further frustrate the yearnings and aspirations of the people on him.
Umegboro said the governor should rather use the time judiciously to plan how he will raise the bar on leadership in the state as a professor of economics and former governor of the Central Bank of Nigeria adding that Soludo's long epistle titled 'History beckons and I will not be silent (part 1)' was grossly deficient in content, and doesn't represent the standard Soludo was hitherto placed on.
He argued that by zeroing Obi's investments as worthless, the implication is that by the end of Soludo's term, the state must have on ground enviable visible infrastructures, social amenities, dividends of democracy comparable to Lagos state that benefitted immensely as formerly federal capital territory and the present Abuja that are jointly developed by federal government, international community and private sector.
He added that the Minister of Works and Housing, Babatunde Fashola while in office as governor of Lagos state minimized engagements with partisan politics immediately after inauguration but concentrated on his job as the state governor, thereby was able to attract massive support of most residents of the state in making impacts that stands him out till date as one of the best governors since 2019, and seriously, this should be a template for any professional in office.
"Possibly, Prof Soludo needs to critically study Babatunde Fashola's strategies in governance as governor bearing in mind that Fashola carried everyone along irrespective of political affiliations and attracted massive supports from all in the state which contributed immensely to his exploits and made people to cheerfully support his administration particularly the Security Trust Fund he initiated and got overwhelming outcomes.
'Importantly, Prof Soludo must understand that he is only entitled to only one vote during elections even if he decides to descend low to become a campaign manager of a major political party for personal motives, and therefore injudicious to waste the precious time of the state in writing such a long statement that must have taken him weeks or more to put together without considering security implication on the people that may become victims of his misadventures.
"As a governor, security of lives and property must always be paramount and given a superior consideration prior to actions which is a proactive security measure.
"Again, as a professor, the governor ought not to join the uninformed population and conspiracy theorists to overstress on structures as many popular candidates have won elections without the platform of the major political parties. In fact, President Muhammadu Buhari has changed the narrative by the approval to the CBN to redesign the currency notes, a determination to do away with money politics in 2023 which is usually the outcome of structures as the strategy will control money in circulation and thereby kill money politics".
Umegboro also said that it is shocking that even the governors in the major political parties have not played such aggressive politics which suggests that Soludo's action may not be without a serious personal political motive.
'We need not to explain to the governor that it is the peoples' votes that determine the winner in the election and not the purported structures, and structures is merely a means to an end; the people, so even if a candidate doesn't have the so-called structure but have direct support of the people, it is a political bypass, and it is allowed in politics as the electoral umpire only counts votes during the election and not structures", Umegboro stated.
The advocate therefore calls on the governor to prioritize his job as governor of the state which the public has placed a high target of service delivery reminding him that by zeroing Obi's investments in the state, he has unconsciously set a very high target on himself to provide good governance, infrastructure development, worthy investments and social amenities at least ten times over what Obi put on ground during his tenure.
Appraising Obi's reactions to Soludo's long statement, the analyst said that Obi effectively stole the show and converted it to his advantage, above all, impressively used less than half a minute to deflate the long political statement against him which must have taken days or weeks to put together, without aggression or enemity but with standing ovation teaching that politics shouldn't be about fighting but diplomacy.