Column
Opinion: Tinubu, Soludo, and Grammar…
Column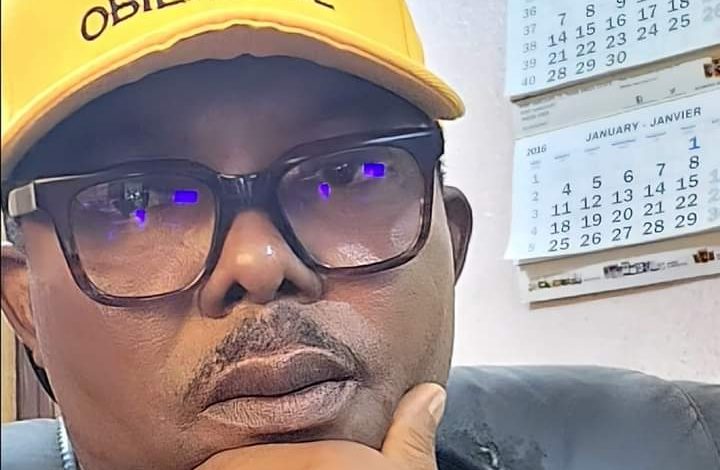 By Fred Chukwuelobe
The only reason why I have refrained from posting the many gaffes and mispronounced words of APC presidential candidate, Bola Ahmed Tinubu, is because of my state governor, Prof. Charles Chukwuma Soludo.
If you think speaking BIG grammar, pronouncing words correctly, marshaling out points are necessary parameters to judge a good leader, then you may be disappointed in Soludo.
While Tinubu goofs and mispronounces words, my governor is busy falling from one point to another with BIG grammar.
There was a time some of us argued that he was a 'super star' who will turn Anambra State into the 'Dubai of Nigeria'. He even used it as his campaign slogan. Veteran columnist, Segun Adeniyi, asked when Soludo became CBN governor, "is Soludo the Solution".
In Anambra presently, the slogan is on every available space/billboards: "The Solution is here". "Soludo is the Solution". We have moved from "Willie is Working" to "Soludo Solution".
I don't know if he paid Segun Adeniyi before appropriating his 'Solution' coinage. You may say the word is English. However, it was coined by Adeniyi, and it is his intellectual property. (I have been reliably informed Soludo used the coinage at UNN. Mea culpa. )
Unfortunately, so far, Soludo has proved not to be the solution, but a failure.
Anyway, pray for Anambra State.
Thank God Soludo has come. Like President Muhammadu Buhari whom many believed was incorruptible, the Soludo most of us thought was going to shine will turn out a disaster.
Please don't ask me why. Don't also tell me it is too early in the day. The governor has shown time and time again that his only big score is the ability to speak BIG grammar and the unwillingness to rise to the occasion demanded of his office.
So, while Tinubu falters, and we use that against him, and comedy skit producers use his failings to regale us, in Anambra is a man who never falters grammatically, but who falters in every step he takes. In Abia is a PhD holder who has spent more time following Nyesom Wike about than building flyovers, one of which took him almost eight years to complete.
Soludo's latest appointment of market leaders, his teachers' recruitment, and his many other political missteps are pointers to the fact that 'grammar no bi' a measure of capability.
Tinubu may not be a BIG 'grammarerian', but he can pick those who can deliver. He did it in Lagos like an authoritarian. Name them: Fashola, Osinbajo, Ambode, etc.
This does not mean I support his "life ambition". It does not mean I'm proud of his seemingly obvious incapacity to articulate points and speak without blabbing. It means I recognise that people of grammar don't make good leaders.
Soludo is a typical example.