News
Otti Appoints Anambra billionaire, Mayor of Aba, abolishes non-indigene policy
News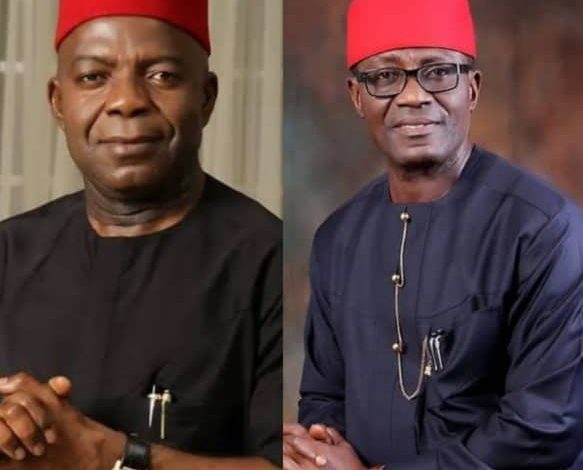 By Our correspondent
Governor Alex Otti Of Abia State has announced the appointment of consummate Industrialist, Ide John Udeagbala as the Mayor Of Aba City.
The Governor who spoke to some stakeholders in Abia State said the era of indigenes and non-indigenes is gone in Abia State. He revealed that only merit would determine who gets what in his administration and confirmed he'll use more billionaires and even Army Major-Generals as local government transition chairmen depending on the need of Areas.
Ide John Udeagbala who hails from Ozubulu in Ekwusigo local Government area of Anambra State is an economic nationalist, and graduate of Harvard University.
He is a National Productivity Merit Award winner, 1996.
Udeagbala was National President, Nigeria Association of Chamber Of Commerce, Industry, Mines and Agriculture. (NACCIMA). He is also on the Board of the Nigerian Customs Service and a member of the Nigerian Tax Appeals Tribunal.
Ide has at various times been Board Member Nigerian Export Promotion Council, Raw Materials Research & Development Council, Inter-Ministerial Committee on the Influx of Foreign Goods into Nigeria.
Chairman: Abia State Environmental & Sanitation Committee; Board of Directors, Chibueze Community Bank; Director: Hallmark Bank Plc, Landmark Finance & Investment Co. Ltd and Quality Ceramics Industries Akwa Ibom.