Politics
Ozigbo Challenges Youths to Decide Their Future Through Anambra Election
Politics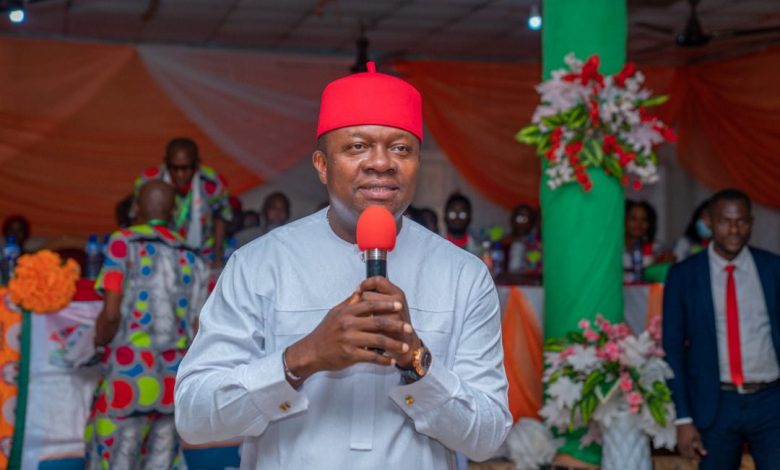 Valentine Ozigbo, the flag-bearer of the Peoples Democratic Party in the 2021 Anambra governorship election, has urged students in the state to see politics as a determining factor in their future and, as such, view getting involved in the political process as urgent and important.
Mr Ozigbo made the call on Sunday, October 17, 2021, when he held a meeting with the leaders of the student bodies in the state comprising the National Association of Nigerian Students (NANS), National Union of Anambra State Students (NUASS), and the student union leaders in all the universities, polytechnics, and monotechnics within the southeastern state.
The meeting, which was held at Grand East Hotel, Awka, also served as an opportunity for Ozigbo to present his manifesto to the student leaders and engage them on policies affecting students and youth.
While addressing the gathering, Ozigbo said students must play active roles in the forthcoming election because it is vital to their future.
"This election is about your future, and it is up to you to decide to be part of the positive change in our fortunes as a people," Ozigbo, who is the immediate past President and Group CEO of Transcorp Plc, said.
"I was once a student and had hoped for a better future, but everything seems to be experiencing a downward spiral.
"We need to change the tide and re-write a better story because it must not continue like this.
"The older generation has done a great disservice to your generation, and what is more unfortunate is that we have gotten accustomed to things remaining this way.
"Most youths have a lack of trust for politicians, and this has resulted in political apathy. We must change things, and they must change now," Ozigbo declared.
Ozigbo, a multiple award-winning global CEO, told the students to go out and engage other students to participate and let their voices be heard in the November 6 election. He went on to relay his plans for Anambra and the students.
"We will recreate an Anambra where things work, where the son of nobody can become somebody, where people get jobs on merit, and transparency is entrenched," Ozigbo declared to the applause from the students.
"We will create an Anambra where competence is not sacrificed on the altar of mediocrity or nepotism and where we focus on the impactful things.
"We will synergise and build economies of scale. We will ensure that life is secure, roads are fixed, and industries thrive.
"We will prioritise sectors like sports, tech, and entertainment where youths will flourish.
"We will leverage on the ingenuity and innovation of the youth to find solutions to our unique problems.
"I intend to leave a legacy that can stand the test of time and I want the students in Anambra to take a stand and pitch their tent with visionary leadership.
"I am pleased to be having this interaction with you because today's students will grow to become leaders that will take charge of affairs soon.
"Politics must be important to you if you care about your future. You must align with a leader that will expand the space giving your innovative minds a platform for bold expression and set the stage for your dreams to become reality.
"Our plan for education is to prioritise the affordability, quality and also improve the relevance of our curriculum," Ozigbo added.
The NANS President, Comrade Innocent Chuks Okafor, who spoke briefly, thanked Mr Ozigbo for granting the students an audience and his brilliant Ka Anambra Chawapu manifesto, adding that Anambra would be better with leaders like Ozigbo at the helm.
Other student leaders present at the event include Rtr Okuchukwu Okonkwo, the NUASS National President, Comrade Peter Onyenwife, the Chairman of NANS in Anambra State, leaders of the Joint Campus Committee (JCC), and members of Student Union Governments (SUG) in various campuses around Anambra State.
Valentine Ozigbo is a respected business leader and philanthropist. He is the Founder of the Valentine Chineto Ozigbo (VCO) Foundation, a non-profit organisation that consistently empowers youths, inspires young leaders, and promotes young talents.
Ozigbo is fondly called 'King of the Youths' and trained over 1500 young bankers during his decorated stint in the banking industry. He is also the Chairman of Feet 'N' Tricks, Africa's largest promoter of freestyle football. The company owns the sole right to host the annual Nigerian Freestyle Football Championship and the African Freestyle Football Championship.