Human Interest
Police deny recent claims that Umunze is headquarters of kidnappers
Security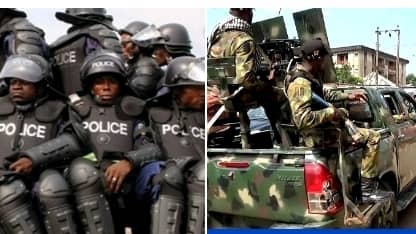 Police authorities in Anambra State have denied recent claims by a kidnap victim that Umunze community in Orumba South Local Government Area of Anambra State is the headquarters of kidnappers.
The kidnap victim who was held for four days, and later released after payment of ransom had in his account of how he was kidnapped stated that even when his vehicle was tracked to Umunze police operatives told his relatives that the area was the headquarters of kidnappers, and a 'no go area'.
But Anambra State Police Command has denounced the claims, saying that police had its divisional station in the town, and that recently, it smashed a kidnap gang in the area.
In a press release by spokesperson for the command, DSP Tochukwu Ikenga, he said: "While sympathizing with the kidnap victim who was allegedly held for four days in the area, it is important to let the public know that the claims attributed to the man is false and baseless.
"The Divisional Police Headquarters in Umunze is functioning at full capacity and the Police continue to discharge its responsibilities to the people in the area."
The Commissioner of Police, CP Aderemi Adeoye was quoted by Ikenga as assuring the good people of the state that their safety remains the most important priority of the Police Command.
"The public will recall that the Police-led Forward Operating Base in Aguata just last month smashed the insurgents Camp at Ogbunka near Umunze, rescuing three kidnapped victims including a Priest; recovering nine stolen Vehicles and three Pump Action Guns and arresting three of the criminals. So how can anyone claim the Police described Umunze as a no-go area?
"Police is however aware of insurgent activities to the south of Umunze in a neighbouring state and collaborative effort is ongoing to root them out of the place," the release stated.