News
Police Officer Denies Threatening Igbo Man for Owning Property in Adamawa
News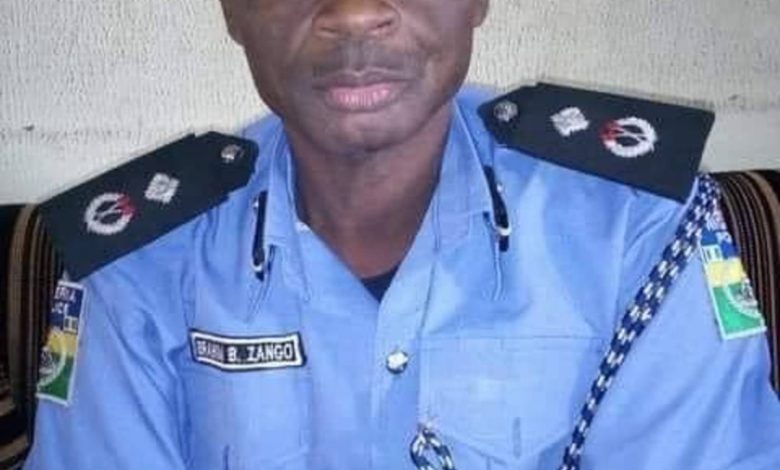 Deputy Commissioner of Police (DCP) attached to Lagos State Police Command, Ibrahim Babazango has denied online report which allegedly accused him of threatening the life of an Igbo Nigerian businessman, Vincent Umeh for buying a property at 33 No. Mohammed Mustapha Way,Yola, Adamawa State.
DCP Babazango who spoke through his aide, Mr.Emma Ofomata said that the purported online publication was aimed at maligning the good reputation of Babazango which he had tirelessly worked to keep as a private citizen and a police officer.
The DCP's aide further stated that in the online publication where Chief Vincent Umeh claimed to have been threatened by DCP Babazango was malicious and fabricated to smear the good reputation of the seasoned police officer.
Ofomata further stated that the police officer never threatened the life of the Igbo businessman over acquisition of a property in Babazango's neighborhood as claimed by Chief Vincent Umeh.
The aide regretted that as a law enforcement officer with chequered history of policing and law enforcement that the accused Babazango could not have attempted to breach the law nor prevent any Nigerian from whatever tribe or religion from owning property in any part of the country.
He, however, explained that as a police officer, DCP Babazango has distinguished himself as a detribalized Nigerian even in private life and as a police officer at all levels and wondered why the online report chose to turn the matter to tribal affair.
He regretted that the said online publication never chose to balance the story by thoroughly investigating the issue by hearing from both sides of the interest parties nor seek audience with DCP Babazango to hear his own side of the matter. He described DCP Babazango as a gentleman police officer who has in the recent past assisted Igbos and other citizens at all levels of life as a fellow citizen and a Nigerian police officer.
He counseled the said author of the publication to always balance his stories before going to press and wished him well in his chosen profession.