News
Police with Empathy, Observe Rights of All, Anambra CP Tell Promoted Officers
Security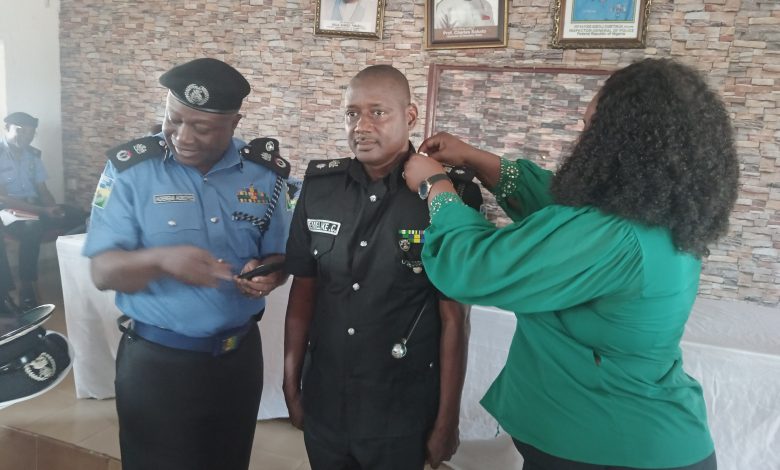 Anambra State Commissioner of Police, CP Aderemi Adeoye has charged officers and men of the Nigeria police force to show empathy while securing members of the public.
Adeoye who spoke during a short event to mark the promotion of some officers and men of the command said it behoves officers of the law to always show empathy to members of the public, even as they strive to provide security.
He said even condemned criminals deserve certain rights, and should not be denigrated, adding that only the court prescribe punishment.
He said: "I congratulate the officer who are beneficiaries of this promotion. Two things make police career eventful; promotion and posting. Promotion comes with higher responsibility and this comes with new postings.
"I know you all feel happy, fulfilled and reenergized to take on new responsibilities to secure our father land.
"Even as you take on this responsibility, I urge you to develop empathy for the public you serve. You must be more compassionate, dedicated to the duty. You need to know that we all share same humanity and so you must treat all people with dignity.
"You must ensure their fundamental human right. Even when people commit crimes, they are still entitled to certain rights. Even is it is capital crimes, you can not do certain things. It is the court that will pronounce punishment.
"You must not torture, kick, slap and do other things to extract confession. You must abide by the law and operate within the confines of the law. As you move up, you must continue to represent the police well.
"The country has expended money to train you and also you must ensure that you put that training to work. To whom much is given much is expected.
"In your new postings, you must not forget your spouses. They are the ones who take care of the home front, and you know what we always say, that what ever rank you wear, your wife wears one higher than yours," Adeoye joked.
A total of 19 officers were promoted. The promotions were from the ranked of Chief Superintendent of Police (CSP) to Assistant Commissioner of Police (ACP), Superintendent of Police to Chief Superintendent of Police and Assistant Superintendent of Police to Deputy Superintendent of Police.
ACP Chinenyenwa Emelike one of the promoted officers who spoke on behalf of the promoted officer pledged to ensure diligence in their duty.