Sports
Power Mike: World's strongest man without honour in Anambra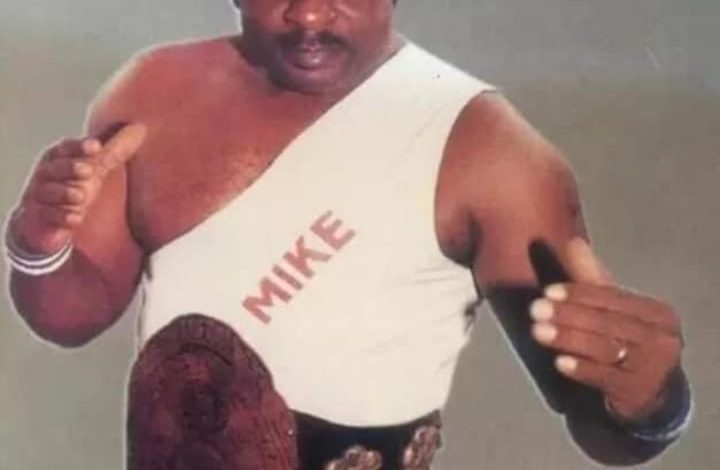 By Our sports Correspondent
CHIEF MICHAEL OKPALA (POWER MIKE)
(Ide of Neni)
Eighteen years(18) Years after His Demise Anambra State Government yet to Honour POWER MIKE .
POWER MIKE deserved all kinds of Honour. He was a modern days Samson. At one time Power Mike was adjudged the strongest man on planet earth.
Power Mike was indeed a ruler in the field of wrestling as far as African Continent is concerned. And he put Nigeria and Neni our hometown on World Map. He was really endowed with uncommon strength and prowess. May His Soul RIP
In the 70s he defeated Gambia's Massambula to become African Wrestling Federation Champion and title holder.
He also defeated Ali Baba of Lebanon in 1973. Johnny Kwango also became a victim when Power defeated him in Lagos.
Among the list of those Power Mike defeated were
Power Jack,Joseph Kovacs,Jude Harris,
John Tiger of Canada and a host of other world notable superstars.
Apart from his wrestling prowess which popularized him worldwide, he was also a promoter of the sports as his Power Mike International Promotions brought to the shores of Nigeria foreign wrestlers like
Mil Mascara
Dick"The Bulldog"
Brower Buddy
Rose Michael Hayes
Mighty Igor
The Mongols
Thunderbolt Williams .etc.
He retired from wrestling in 1976 and then focused on International Promotions
Power Mike died in 2004 at the National Hospital, Abuja after a protracted illness.
The last fight Power Mike had with the Greek Wrestler Papasdiupolous if I am correct with the name spelling in Enugu was the turning point.
First round was draw. In the second round ,it was another draw.But in the third round, the Greek wrestler hit Power Mike"at the bad junction " That was when his Testosterone mixed with Adrenaline and Power Mike was partially paralyzed. He managed to end the third round undefeated.
Before the fourth round commenced, he got a pep talk from his trusted allies who were at his ringside. People like Ekene Dili Chukwu,Ide Enugwu Ukwu,Akajiaku Mbaitolu and Chief Vincent Mgbajiaka na Enugwu Agidi. Till today nobody knew what they told Power Mike. So immediately the Fourth round Started, Power Mike lifted the Greek wrestler and slammed his head and the floor of the ring and from there the Greek wrestler was taken to Parklane Specialist Hospital Enugu and from there to the World beyond.
Credit:Okonkwo Asaa 7-7 in one of his albums
For someone who achieved such feat and became a world Champion ,he deserves all kinds of honour and immortalization in order to promote his lofty ideals.
After the demise of Stephen Keshi,the government of Delta State named the Delta State Stadium after him.In Bayelsa we have Samson Siasia Stadium.Same in Yaounde,Cameroun we have the Olembe Stadium named after a former Camerounian national team player.Also after the demise of Diego Maradona,his former club Napoli named their stadium after him.
I hereby appeal to well meaning Anambarians to lend their voices for the immortalization of our modern day Samson,Power Mike.