Politics
President Tinubu appoints Agbasi from Anambra as MD FERMA
Politics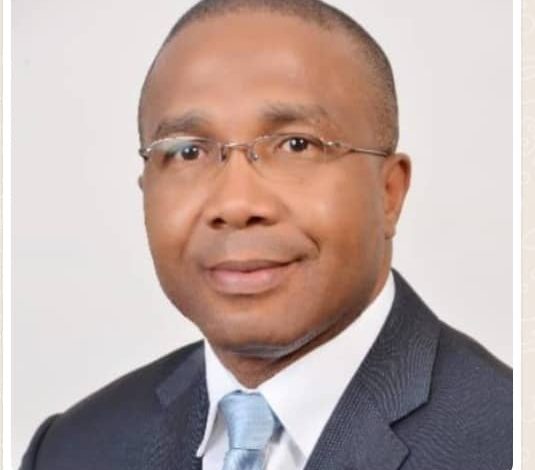 By Our Correspondent
President Bola Ahmed Tinubu has appointed Engr Emeka Agbasi, an indigene of Nnewi, Anambra State, as the Managing Director of the Federal Roads Maintenance Agency (FERMA).
His appointment came on the heels of the appointment of Senator David Umahi from Ebonyi State as Minister of Works.
Agbasi, who holds MSc/DIC (Concrete Structures) and PhD (Civil Engineering) degrees from Imperial College, London and University of London respectively, has a post graduate certificate in Engineering Management from University of Bath Management School, UK.
He obtained his B Eng (Civil Engineering) and M Eng (Materials & Construction) degrees from University of Nigeria, Nsukka.
Agbasi was a Director and Head, PPP & Asset Management at FERMA where he was leading and pioneering development work on mainstreaming asset management, deploying new strategies for maintaining the road network, and managing the interface of the Agency's programmes with DFID, USAID, ECOWAS, JICA, World Bank, AfDB amongst others.
He is a UK certified PRINCE 2 practitioner, APMG certified PPP Professional, and has attended several courses, including management and leadership course at Sloan School of Management, Massachusetts Institute of Technology (MIT), USA.
He was also engaged as a research associate at Imperial College, London and Loughborough University where he executed fixed term commercial research contracts.
His early career was in Nigeria where he worked as a civil/structural engineer in a consulting engineering practice and a Researcher/Lecturer at the University of Nigeria, Nsukka.
Dr Agbasi has over 30 years local and international civil engineering (consulting and contracting) and applied research experience spanning design and construction, structural investigation, condition survey and assessment, on-site troubleshooting, materials testing at macro and micro levels, and product development.
He had developed and implemented strategies and methodologies for repair and maintenance.
He had authored several technical reports/papers and has presented papers at international conferences in Africa and America.