Education
Primus Odili to chair Ojukwu University Annual lectures
Lifestyle for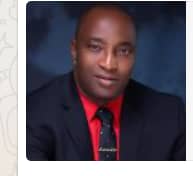 Nwafor Okafor
Anambra State Chief of Staff, Primus Odili, has been nominated to chair the 3rd and 4th Annual Lectures of the Faculty of Social Sciences, Chukwuemeka Odumegwu Ojukwu University.
Prof Angela Nwammuo presented an official letter of invitation to him in that respect m
Accepting the letter, Odili expressed happiness for the appointment and thanked the Management of the Faculty of Social Sciences in particular and the University in general, for finding him worthy of the nomination and appointment as Chairman for the event.
Odili said "This appointment is timely considering the urgency of now in Nigeria. Sincerely, our nation is at crossroads and there is no other time to take decisive action to heal the country other than now.
"I accept to chair the occasion and I hope to make modest contributions to the subject matter. I thank the management of the University and the Faculty of Social Sciences for finding me worthy for this…" he said.
Thanking Odili for his acceptance, Prof Nwammuo expressed optimism that necessary logistics had been put in place for the occasion.
She said," In the coming days, we shall commence media awareness of the lecture. Our Faculty is ready and we assure the university community, our postgraduate and undergraduate students of an exciting outing…" Nwammuo said.
It was gathered that the lecture would hold on Wednesday 29th September 2021 at Ben Nwazojie auditorium, Igbariam Campus of the University.
The first paper title
"Social Exchange Theories and Nigeria's Trajectories: Sustaining the (Un) Matrimony" will be presented by Professor Peter O. Olapegba, the immediate past Dean, Faculty of Social Sciences, University of Ibadan, from the Department of Psychology.
The second guest lecturer Engr. Vincent I. Okeke, PhD, FCA. will be speaking on the topic "Impactful Education: A Panacea for Youth Unemployment in Nigeria".
Dr. Okeke, is currently the Chairman/CEO of Intercolor Industries Limited; a leading paint and putty manufacturing company in Nigeria and serves on the Board of Globus Bank Limited as an Independent non-Executive Director. A philanthropist with an interest in youth development through education, sports, and entrepreneurship.