News
Rift: Obiano bought cars for girlfriends from Ezeibe without paying
News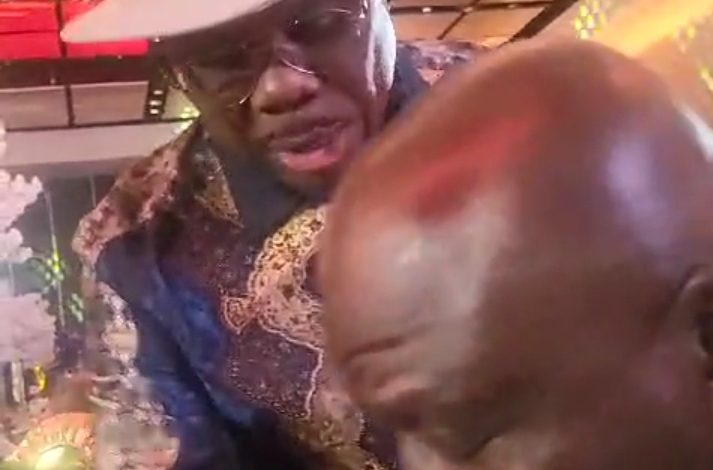 ~ No, it's attempt to denigrate me, I settled him
A source who pleaded anonymity to THE RAZOR has revealed part of the reason for the rift between former governor, Chief Willie Obiano and Anambra businessman, Okey Ezeibe.
A short video of Ezeibe snubbing Obiano in a party in US had gone viral, with many people commending Obiano for being a clear minded fellow, for managing to quip a smile, after Ezeibe openly shunned him by rejecting his handshake.
But a source who claims to know the genesis of the problem said what Ezeibe did was justified, because according to the source, Obiano dealt with Ezeibe and almost crippled his business with debt.
The source said: "Okey Ezeibe did a lot for Obiano to groom him for his first term as Governor of Anambra. But as is usually the case with ungrateful people, Obiano refused to even pay for the cars Obiano gave to his girlfriend when he was Governor.
"Obiano bought the cars from Okey for the state of Anambra, and did not pay for the cars, and then gave one of the cars to his girlfriend? And wants to shake Okey's hand?"
Meanwhile, a social affairs commentator, Odumodu Gbulagu has reinforced the story in a write up titled: Why Did Okey Ezibe Decline Obiano's Handshake?
He
said: "As the Governor of Anambra State, Obiano was determined to take action against anyone associated with Mr. Peter Obi. Watch the video to witness Chief Okey Ezibe's response to this.
"At the time when Obiano was being considered for the position of Governor, he faced financial difficulties, having used his gratuity to purchase a house in the USA. He relied on Chief Primus Odili for financial support, eventually making Primus his Chief of Staff.
"Okey Ezibe played a significant role by covering Obiano's flight expenses to Nigeria. Upon his arrival, Okey took care of all his expenditures, including hotel bills. Upon reaching Anambra State, Okey arranged for a transformation, which included a haircut to present a more Governor-like appearance. He even funded the creation of 25 pairs of Senator outfits by a tailor named Ogodigbo.
"Okey is the CEO of Legacy Autos, a prominent auto company in Nigeria. He supplied vehicles to the government during Obi's tenure and was duly paid. Under Chief Willie Obiano, he continued to provide vehicles to the State Government, including the first ones used by Obiano and his wife. He also supplied vehicles worth over N1.5billion to the state government. However, Obiano declined to make payments, citing Okey's support for Mr. Peter Obi.
"Unfortunately, Obiano left without settling any of the outstanding payments, and it was later discovered that some of these vehicles were given to Obiano's girlfriends. Okey Ezeibe finds himself in a frustrating situation. If you were in his shoes, what action would you take?" He submitted.
Attempt by THE RAZOR to get reaction through email from Obiano failed, as email message sent to him last week was not replied to.
But spokesperson of Obiano, Mr Tony Nezianya has described the allegations against Obiano as false.
He said Ezeibe and Obiano are mutual friends, and have history of helping each other for years.
Obiano who spoke through Nezianya said: "Okey Ezeibe is a man I have known since my days at Fidelity Bank. I was the one who facilitated many loans that he used for his business.
"Yes, I bought vehicles from him for Anambra State government when I was governor, and he was duly settled. We paid him for the cars he supplied.
"The trending video (of Ezeibe snubbing him) was taken by Val Obienyem. Obi's (Peter Obi) wife was in the party where this happened, and I know it was Obienyem that took the video to denigrate me."
When THE RAZOR reached Obienyem, he insisted that he didn't take the video, saying that he was not in US, but currently in Nigeria.
"I'm not in the US. I'm in Nigeria as we speak, so no one can say that I made that video."