News
Road obstruction: Ocha Brigade arrests 30 hawkers, shut 100 shops at Eke Awka
News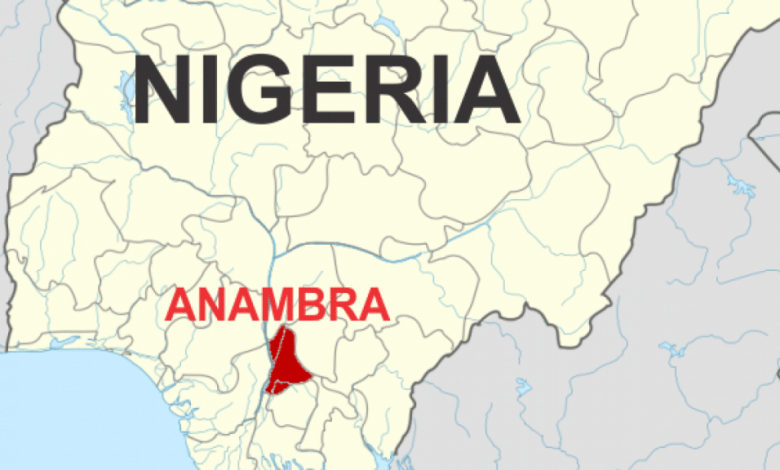 The Anambra State Government through Operation Keep Clean and Healthy (Ocha Brigade) has arrested no fewer than 30 street hawkers and shut over 100 shops in the state for environmental offences.
The Managing Director of Ocha Brigade, Mr Celestine Anere, on Thursday, disclosed that the offenders violated hawking and trading laws of the state at the popular Eke Awka market in Awka.
Anere, who led the operation, said the state government would no longer tolerate street traders who blocked roads and shop owners who keep their environment dirty.
He said, "We are here to decongest streets and stop hawkers and traders from blocking access roads. We are tired of begging them not to trade on the main roads.
"What we are doing is to arrest persons who hawk on the streets and seize their goods. We must set the streets free from blockage by traders.
"While clearing the street traders, we discovered that drainages were filled to the brim and causing flooding. The control of flooding in this place is simple, what we need is just to distil the drainage to allow water to flow freely."
He also expressed satisfaction that the traders have started complying with the distilling order, noting that their shops would be opened immediately after evidence of serious commitment.
"We closed the shops because their shops were dirty, the distilling laws of Anambra State made it clear that you must keep your environment clean and clean gutters. Based on these laws, we are compelling the shop owners to distil and keep their surroundings clean. We will continue to close their shops until they fully comply," he added.
Speaking during the operation, the Chairman of St Mary Traders Association, Mr Obinna Umeh, said the traders cleared the drainage three times within the period and immediately after clearing, the drainage will be filled again because of tunnel closure.